Relations between the UK and Russia are in free-fall in the wake of the poisoning of Sergei Skripal and his daughter, Yulia, an act Theresa May has said Moscow was "highly likely" to be responsible for.
Vladimir Putinfaces a midnight deadline to give a "credible explanation" as to how a nerve agent developed by the Soviet Union was used to strike down a former double agent who passed secrets to British intelligence.
Russia has denied any involvement and if the tense international standoff continues and the deadline expires the UK Government has promised to take a "robust" response.
Here are six options possibly on the table…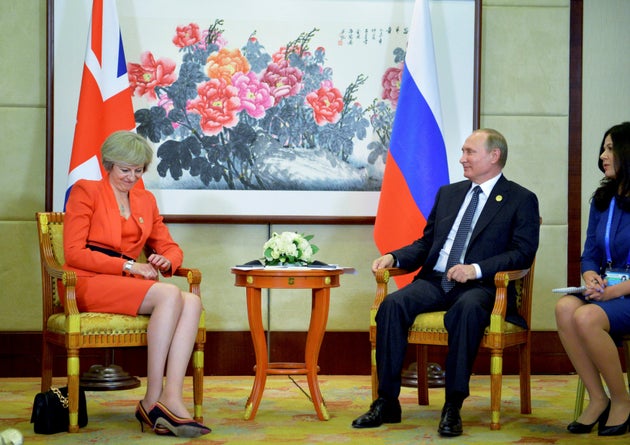 Impose Sanctions
Sanctions are the favoured method of international retaliation, targeting the assets and institutions of governments deemed to have violated international law.
Russia is particularly vulnerable as much of the wealth of its wealthiest citizens – including Putin – is kept abroad.
Bill Browder, a well-known critic of Putin's government who has long pushed for the imposition of sanctions that target the assets of regime officials, told HuffPost UK: "This the absolute moment of truth for Theresa May and the British Government.
"If you look at what Britain can do by itself that would have a meaningful effect on Vladimir Putin and his regime, it's going after their assets.
"London is the primary destination for Putin regime officials to buy property to create a Bolthole for the future when the regime falls or when they fall out of favour with Putin.
"Every regime official knows the party will be over and they all value London because of the rule of law, because they believe their property is safe and they believe they can settle down to a quiet like post-regime."
The nuclear equivalent of sanctions would be the UK lobbying for the cancellation of the Swift licence in Russia to prevent Russia from clearing payments on the banking and financial sectors
Mathieu Boulegue, Chatham House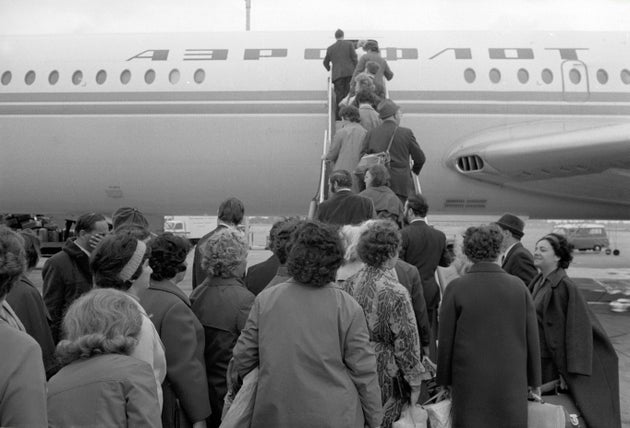 The tit-for-tat expulsion of diplomats reached its peak during the Cold War but is still a relatively common occurrence in international diplomatic relations.
In 1971 then-PM Edward Heath kicked out 90 Soviet diplomats after a KGB defector revealed the extent of spying operations in the UK.
The most recent international incident of note was last year when Russia ordered 755 US staff out of the country after Donald Trump signed sanctions designed to punish Moscow's alleged meddling in the 2016 US election (he later refused to impose them).
Britain expelled four Russian diplomats in 2007 after Putin refused to extradite the man suspected of Alexander Litvinenko's murder in 2006.
The parallels between that case and the attempted murder of Skripal means if history is to be a guide, this is a likely option, albeit a soft one that would almost certainly provoke a tit-for-tat response.
IMPACT ON RUSSIA: 2/10
Launch A Cyber Attack
A national state has never – officially – claimed responsibility for launching a cyber attack, but in an ever more tech-reliant global system it is an increasingly plausible method of warfare.
It would have the benefit of not requiring the same "boots on the ground" as a conventional military strike, but due to the potential financial damage it could cause to Russian infrastructure, could be just as provocative.
Boulegue said: "It would certainly mean going up the escalation ladder which I don't think the UK would be ready to do right now."
The world of cyber-warfare is a murky one and the capabilities of both the UK and Russia are not public knowledge.
Russia is already suspected of carrying out a number of such attacks including the "malicious" NotPetya on Ukraine that spread around the world last year.
IMPACT ON RUSSIA: 5-9/10
Pull England From The World Cup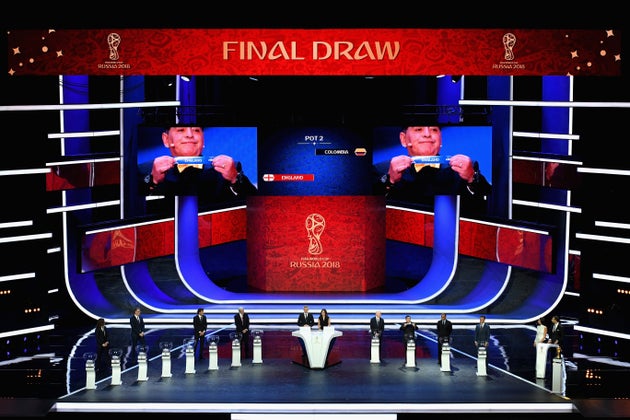 A rogue Boris Johnson last week prompted a hasty backtrack from the Foreign Office after he suggested the Skripal poisoning could lead to the England football team boycotting the this summer's World Cup in Russia.
And a source close to the foreign secretary said Johnson was not talking about "our boys" in the England team.
"He was trying to show the range of hard and soft power available to show our international displeasure," the source said.
Johnson later claimed it would in fact be Prince William as head of the FA who would pull out.
A full team boycott by England would require Britain's allies to join in for the tournament to be threatened, and any withdrawal would also likely cause more of a ruckus in the UK than in Russia.
IMPACT ON RUSSIA: 1/10
Ban RT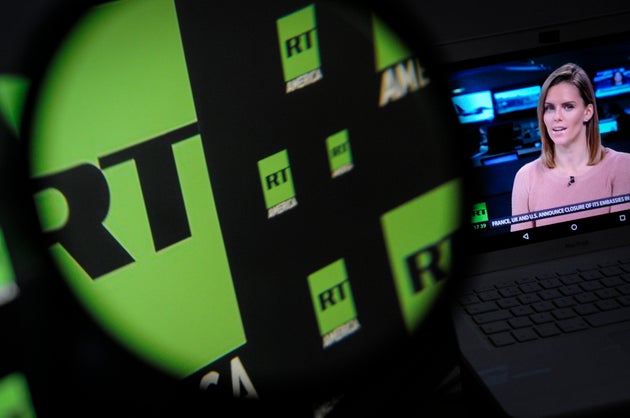 State-sponsored Russian broadcasters with a presence in the UK, such as RT (formerly know as Russia Today) could bear the brunt of any response.
Despite a number of British MPs such as John McDonnell and Alex Salmond to appear regularly on RT (Salmond even has his own show), it is viewed by most as being nothing more than Russian propaganda.
The regulator Ofcom is effectively on standby awaiting the deadline, with a spokesperson saying: "We have heard the Prime Minister's statement in the House of Commons this afternoon and we await her further statement on Wednesday.
"We will then consider the implications for RT's broadcast licences."
Any move would be merely symbolic and would unlikely have a long-term effect, unless you're Alex Salmond. According to BARB RT's market share is only 0.03 percent of viewers.
IMPACT ON RUSSIA: 1/10
A Technical Case For All Out War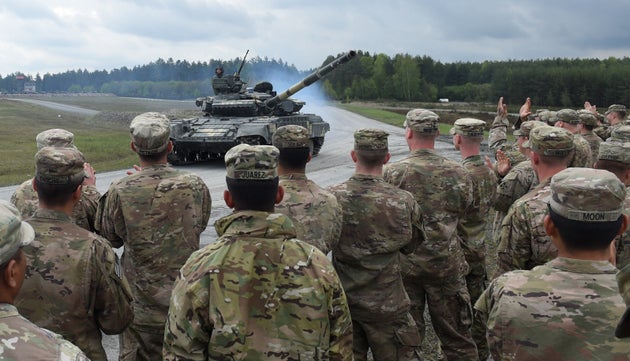 If the Salisbury incident could be definitively linked to the Russian Government then technically, under Article 5 of the NATO Charter, Britain and its allies could strike Russia militarily.
Fortunately for us all, it's incredibly unlikely the attempted murder of two individuals would spark what would effectively be World War III.
But there could be some international posturing.
Chatham House's Boulegue told HuffPost: "It could mean… trying to increase pressure on the pre-military level by increasing the UK presence in NATO troops for instance."
Russia has long protested the increased presence of NATO in what it sees as its own sphere of influence in areas such as the Balkans and as such would view any further expansion or toughening of military presence as highly provocative.
IMPACT ON RUSSIA: 10/10