'A Most Wanted Man' bings together a stellar cast – Rachel McAdams, Robin Wright, Willem Dafoe and, most poignantly, Philip Seymour Hoffman, in one of his final, greatest roles.
To mark the release of Anton Corbijn's spy thriller on DVD, Rachel McAdams tells HuffPostUK about what she learned from working with the tragic Oscar winner shortly before he died…
It really was such a gift to be able to watch him work that closely," she says now. "Every scene had an element of danger, kind of a crackle to it, which is hard to get, especially after you have done it ten times. Each take got stronger, more powerful and palpable as the day went on and I was amazed at his ability to keep that alive.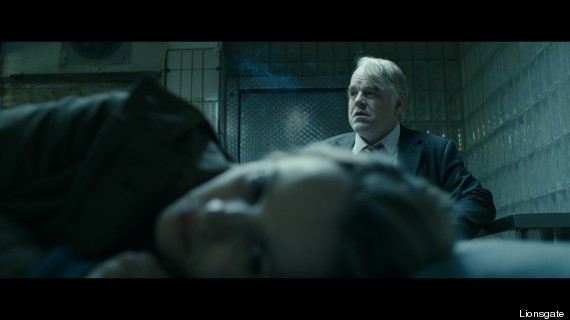 Rachel McAdams stared with Philip Seymour Hoffman in 'A Most Wanted Man'
"And then, to watch him become the person, this character, and to embody him so fully and completely yet never lose sense of who that guy was – that was incredible. But it's not like he was lost in the character. He was a very present team player, very collaborative. He could keep his eye on the whole story as well as his own side of things. I learned a great deal watching him and working with him. He was one of the greats.
For her role in this dark thriller about a refugee who becomes unwittingly involved in espionage work, Rachel had to master a German accent, something she only really got to grips with once she was in the country…
"It was primarily based on a Hamburg accent, but I thought there could be an international flair to her dialect. Anton and I talked about it and we wanted it to be fairly light and not too distracting. I had two really wonderful coaches. I started out with my coach in LA, and then we had a coach on the film who was with us in Hamburg on set every day.
"But just being in Germany was so helpful to me. I spent a lot of time getting to know Hamburg, listening to the people and trying to train my ear. I found it really fun to do. And pretty, and I don't know if everyone would think of the German dialect as pretty, but (laughs) I found it pretty. I loved doing it, it was fun."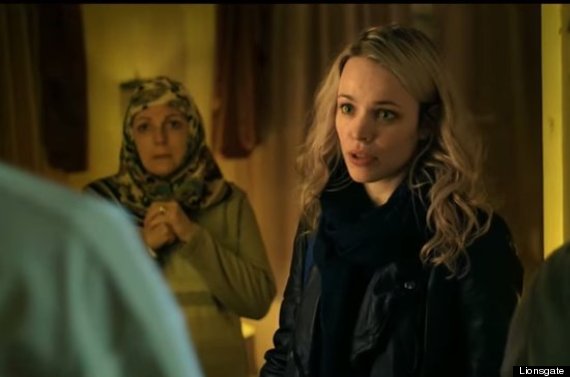 Rachel plays a human rights lawyer in the film, based on a novel by John Le Carre
In the film, Rachel plays a human rights lawyer, for which she consulted women doing this for a living… and was shocked by how little they are paid.
"They try to provide asylum for refugees," says Rachel now.
"They told me there's something like 40 million people on the run from their countries around the world currently. It's a big job and I had great respect for that. They don't make very much money, they are not Government-funded and so they rely on fundraising efforts to keep going. It was a great discovery and it was really great to talk to those women and figure out how they determine who to help and what the actual project is.
"I asked how you could tell if someone is telling you the truth and they said, well of course you could never really know, but you go based on their level of fear, that's usually very palpable."
'A Man Most Wanted' is available on DVD/Blu-Ray and Download from 19 January. Watch the trailer below…