Adele and her boyfriend Simon Konecki are no longer together, according to reports.
The couple, who are parents to two-year-old Angelo, have allegedly barely seen each during the past two months, though it is not clear whether they have "formally split".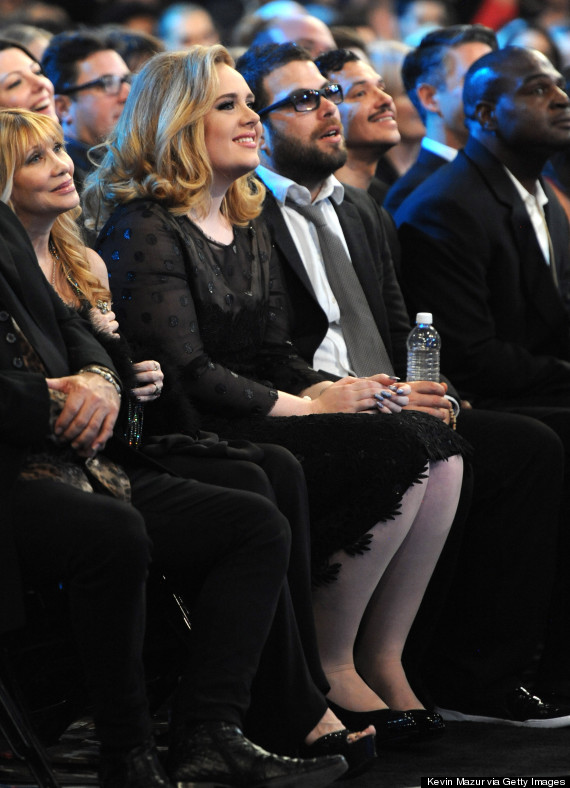 Adele and Simon at the 2012 Grammys
The Sun states that Simon, who began his relationship with the singer in January 2012, has moved out of their Brighton family home.
"It isn't clear if they've formally split, but they are certainly not living together anymore," a source tells the paper. "They've not spent any real time together in the past two months.
"Adele spends time with her mum Penny and friends in London while Simon is nearly two hours and 60 miles away.
"One of the last times they were seen in public ended in her heading home alone after an argument."
Adele's spokesperson declined to comment to MailOnline.
Adele and Simon were last spotted in public together in June, when they dined out at the Chiltern Firehouse.
More recently, Adele hit headlines when Bob Geldof claimed that he called the singer "over 100 times" to ask her to record a line for Band Aid 30.
A spokesperson for the 'Someone Like You' creator stated that Adele chose to make a donation to an ebola charity instead.