Lord Alan Sugar has caused a stir on Twitter, after publicly branding someone a "fatty" on his official page.
SEE MORE
Elena Raouna – a former plus-sized beauty queen – tweeted the tycoon in the early hours of Monday morning, jokingly asking him if she could call him Sugar.
However, he clearly wasn't impressed, and told her that he had no problem with that, provided he was allowed to refer to her as "fatty", before blocking her account.
.@ElenaRaouna RT:evening sugar 😉 can I call you that? Lol….. yes no problem as long as I can call you fatty

— Lord Sugar (@Lord_Sugar) January 5, 2015
His cutting reply has now been retweeted almost 1700 times, prompting Elena to accuse Lord Sugar – who she claims she was once a "fan" of and looked up to – of "cyberbullying" her, branding him a "massive prick".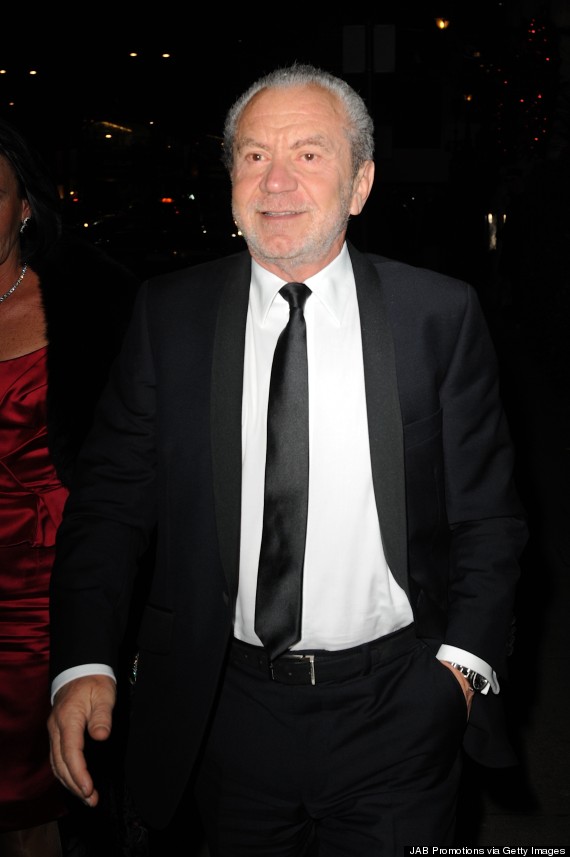 Lord Sugar
Needless to say, as more people have seen his harsh tweet, they've waded in to tell him he had crossed a line, though it sounds as though their criticism has gone over his head a bit.
.@JacksZzzonked @ElenaRaouna get stuffed and mind your own business tw..

— Lord Sugar (@Lord_Sugar) January 5, 2015
Since then, several Twitter users have gone out of their way to give the 'Apprentice' boss a piece of their mind about the tweet – which he has still not deleted – only to find themselves unceremoniously blocked.
@ElenaRaouna haha "lord" sugar has blocked me I guess he doesn't like taking insults as much as giving out

— ThisCharmingMan (@Londonstu1) January 6, 2015
@Lord_Sugar @ElenaRaouna geezer gives abuse but then blocks people when they give it back

— Sakho (@MichaelWilson97) January 5, 2015
@ElenaRaouna @Lord_Sugar blocked me too I wasn't even offensive (unlike him!!!)

— Starrcompany (@starrcompany) January 5, 2015
@Lord_Sugar @Tomdoggy @ElenaRaouna what a stupid old bastard Sugar is!!!! Im glad he blocked me, he can dish it but cant take it #cuntface

— John Fearon™ (@MrJohnFearon) January 5, 2015
Elena isn't the only person to be on the receiving end of Lord Sugar's wrath, after he panned previous 'Apprentice' contestant Luisa Zissman shortly before the launch of the most recent series, claiming she would show up to the "opening of an envelope".
Luisa held her own, though, and later accused him of not being able to handle the fact she had gone on to be more successful than previous winners of the show.