Woody Allen has become the latest big screen big name to channel his talents into television, with the news that Amazon Studios have signed the veteran star to write and direct his first ever TV series.
Woody, whose recent film 'Blue Jasmine' won an Oscar for Cate Blanchett last year, has spoken with typical self-deprecation about the deal, which was confirmed today.
He says: "I don't know how I got into this. I have no ideas and I'm not sure where to begin. My guess is that Roy Price will regret this."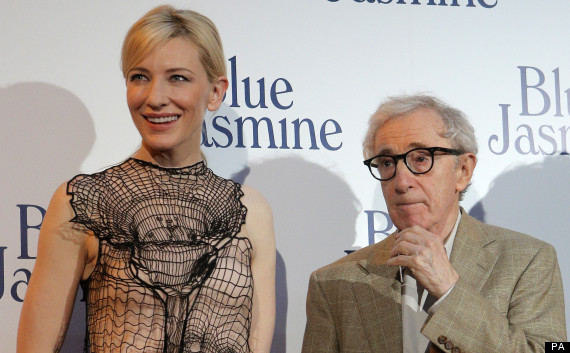 Woody Allen's film 'Blue Jasmine' earned his star Cate Blanchett an Oscar last year
Amazon seem far more confident from the go, calling Woody "a visionary creator who has made some of the greatest films of all time".
Studio bosses have commissioned a full half-hour series, so far labelled 'The Untitled Woody Allen Project'. All episodes will be written and directed by Woody. Customers will be able to view the series exclusively on Prime Instant Video in the UK.
This marks another triumph for the streaming company and stamps their commitment to creating original content, following their triumph at the Golden Globe Awards on Sunday, when their show 'Transparent', based in the transgender community, made history by becoming the first online TV series to win a Golden Globe for Best Series.
Lead actor, Jeffrey Tambor, was awarded the Golden Globe for Best Actor in a comedy TV series.