Anna Richardson has revealed that she is in a relationship with Sue Perkins.
SEE MORE:
The 'Supersize vs Superskinny' presenter confirmed that they were an item during an interview with Lorraine Kelly on Tuesday morning, describing their relationship as "amazing".
Anna, who had previously dated a man for almost 20 years, said: "We've known each other for a few years, we've got mutual friends – you know what it's like in TV – you tend to know people.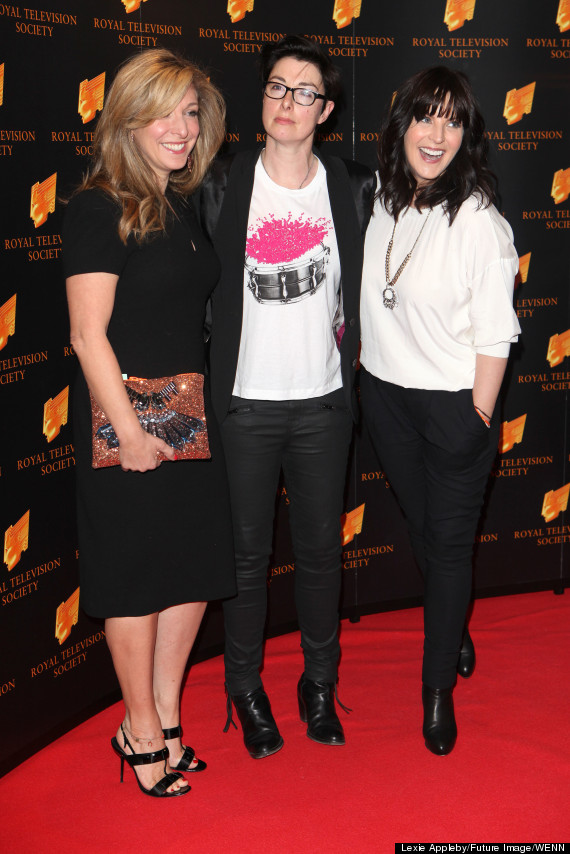 The new couple, at an event with Tracey-Ann Oberman last year
"I had known Sue on the circuit, but about a year and a half ago we met at a party and I was recently single and we just… all I can say is there was an understanding between us, and for me the planets aligned and I just thought, this person – it's not even about a woman – this person is absolutely extraordinary."
She also discussed how, despite her parents' religious beliefs, they were perfectly happy when she told them she was dating Sue, adding: "My Dad's a vicar, my Mum's an RE teacher so you would think 'this isn't going to go down very well' but actually they were really, really open to the whole thing and they can see that I'm happy.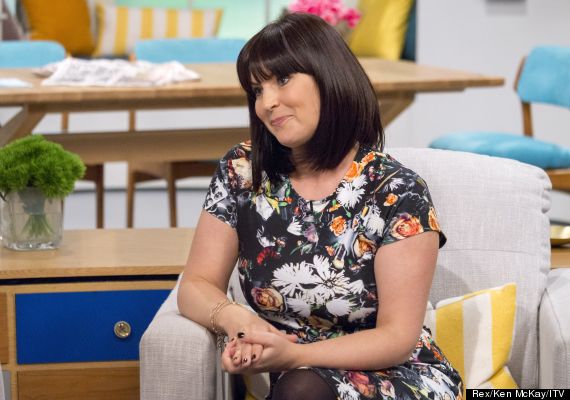 Anna Richardson on 'Lorraine'
"People become obsessed with sex and just want to know, 'What is it you do in bed?' But it's not about that, it's about the person and it's about the connection with that person."
Sue currently co-presents 'Great British Bake Off', and later this year will front a daytime show with her comedy partner Mel Giedroyc, which will mark the first time they've hosted a talk show together in 16 years.