Anne Kirkbride, the actress who has played Deirdre Barlow in 'Coronation Street' for over 40 years, has died at the age of 60, it has been confirmed.
READ MORE:
Her husband, David Beckett, broke the sad news on Monday night that Anne had died in a Manchester hospital, following a short spell of illness.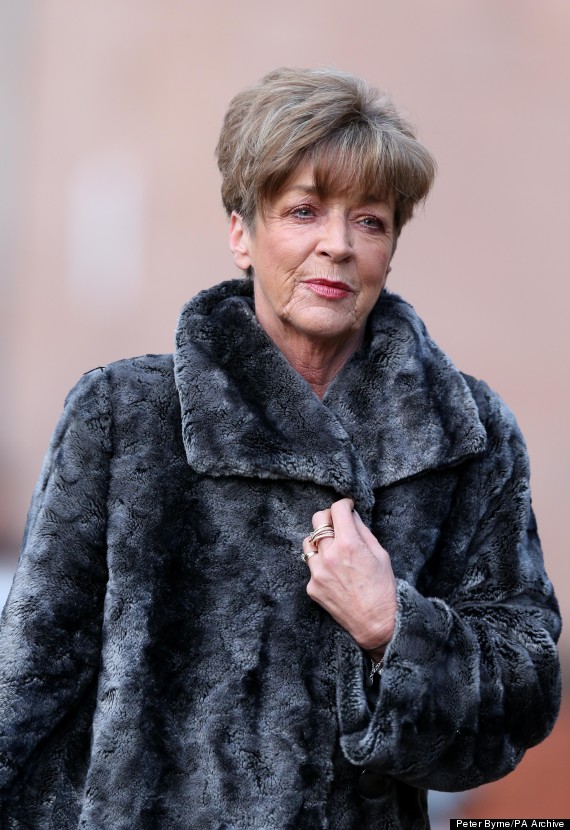 Anne Kirkbride
The ITV soap's cast and crew have paid their respects to Anne, including 'Corrie' creator Tony Warren, who said: "Anne was very easy to love. Her talent over the years made a massive contribution to 'Coronation Street'."
William Roache, who plays her onscreen husband, Ken Barlow, in 'Corrie', has also given a moving tribute, saying: "I feel Anne's loss so personally, having worked with her for over 40 years. She was such a loving and vibrant person. You always knew she was there because her laugh was never far away.
"She was an impeccable performer with superb comic timing and an immense gift for really heightened drama.
"Coronation Street has lost one of its iconic characters and Anne will be greatly missed."
During her forty years playing one of the most beloved 'Corrie' characters ever, Anne was a part of some of the soap's biggest storylines, including a love triangle with Mike Baldwin, and the highly-memorable "Free The Weatherfield One" campaign that came after her character was unjustly thrown behind bars in the mid 1990s.
It wasn't all about the drama though, with Anne being as warmly-received by 'Coronation Street' fans for her sense of humour and hilarious one-liners as her dramatic acting.
Back in September, it was reported that Anne would be taking some time out from 'Corrie' but was expected to return to the soap.
'Coronation Street' executive producer Kieran Roberts said: "We feel blessed and honoured to have known her."
He added: "There are no words to describe the sense of grief we feel at Anne's passing. We know only too acutely how much Anne meant to the millions of people who watched her create the legendary character of Deirdre Barlow.
"She will be greatly missed by the Coronation Street team who share happy memories of working with her. Our thoughts are with David and their family."