Marvel have unveiled the first trailer for the upcoming 'Ant-Man' film.
SEE MORE:
Paul Rudd takes the starring role in the new superhero film adaptation, playing Scott Lan, a thief who gains the ability to shrink down but still retain his strength, turning him into 'Ant-Man'.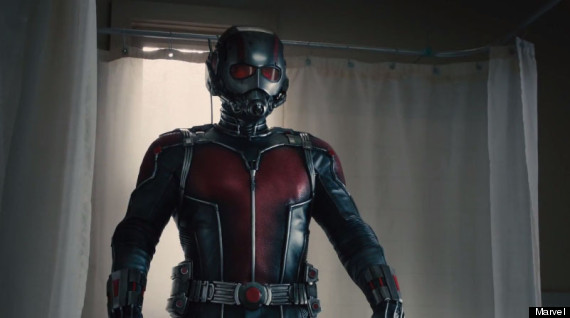 Paul Rudd in his 'Ant-Man' suit
And that strength is clearly visible from Paul's surprisingly ripped physique in the newly released trailer, which has already had over 1 million views on YouTube since it went online on Tuesday.
The film also features Evangeline Lilly as Hope Van Dyne, with Michael Douglas also appearing as Dr. Hank Pym, the original 'Ant-Man' and inventor of the technology that allows him to take on his superhero abilities.
He acts as a mentor to Paul's character in the film, teaching him how he can become 'Ant-Man'.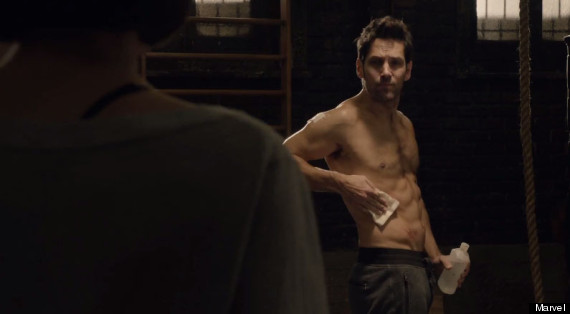 Paul Rudd in the new trailer
Edgar Wright, who helmed 'Hot Fuzz', was initially supposed to direct, but left the project in May last year over "creative differences", eventually being replaced by Peyton Reed.
'Ant-Man' will feature yet another Marvel crossover, with John Slattery reprising his role from 'Iron Man 2'.
This isn't the only film adaptation Marvel are planning in the near future, with Benedict Cumberbatch recently confirming that he would be taking on the titular role of 'Doctor Strange' in a new film, tipped for release next year.
'Ant-Man' will arrive in UK cinemas this July. Watch the full trailer below:
Here's what else we're looking forward to in 2015: