What would Stephen Fry say if he came face-to-face with God?
That was the question posed to the famed atheist on RTE's 'The Meaning Of Life' on Thursday. Fry's response was as forceful as it was clear.
"How dare you?" he said to a stunned Gay Byrne.
The recently married actor, 57, than launched into a stunning oratory about how if there were a God he would be the "utterly, utterly evil".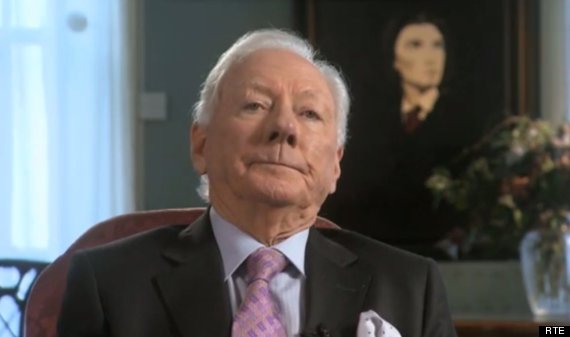 The veteran broadcaster looked shocked by Fry's answer
Byrne, now 80, looked astonished, eventually asking Fry if he thinks he's "going to get in [to heaven]" after such a tirade?
"But I wouldn't want to," replied Fry. "I wouldn't want to get in on his terms."
Here's Fry taking part in a 2009 debate alongside the late Christopher Hitchens, dismantling the Catholic Church in 8 minutes and 52 seconds.
SEE ALSO:
Correction: An earlier version of this story said the debate with Hitchens was in 2012. It was in 2009.