Benedict Cumberbatch is facing a backlash after referring to "coloured" actors in an interview.
SEE ALSO:
The 'Sherlock' actor was giving his feelings on race in the film industry, when he admitted that he thought it was a lot easier for black actors to land a role in America rather than in the UK.
Speaking to American talk show host Tavis Smiley, Benedict said: "Something's gone wrong, we're not being representative enough in our culture of different races and that really does need to step up a pace."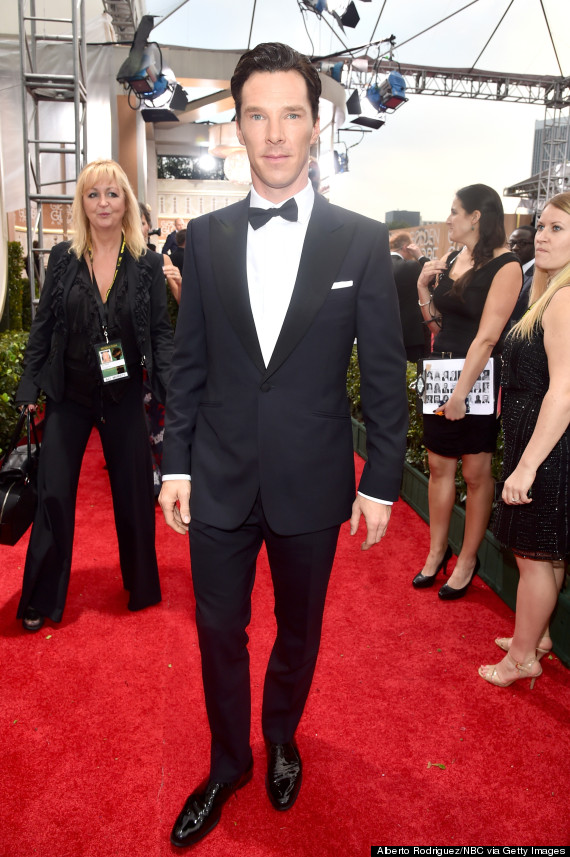 Benedict Cumberbatch
All good so far, right?
However, what he said next has caused a stir online, thanks to his use of the now-antiquated term "coloured" (perhaps he's been taking advice from Ken Morley about what terms are acceptable in 2015…).
He went on to say: "I think as far as coloured actors go it gets really difficult in the UK, and a lot of my friends have had more opportunities here [in America] than in the UK and that's something that needs to change.
"I don't want to get into any debates about that, but it's clear when you see certain migratory patterns that there are more opportunities here than in the UK."
His use of "coloured" hasn't gone unnoticed by Twitter users, who have expressed their disdain with his use of the term.
benedict cumberbatch used the word 'coloured' to describe black people in the year 2015, um, are we still using that word?

— ashley (@ashleystlrnt) January 26, 2015
Benedict Cumberbatch on lack of opps for black actors in UK. For me tho, undermined by him calling them "coloured"… http://t.co/zqkS4kAISz

— Charlene White (@CharleneWhite) January 25, 2015
"Coloured" actors, Benedict Cumberbatch? #facepalm #smh #ffs

— Simon Prag (@some_beans) January 26, 2015
Did Benedict Cumberbatch just use the 'Coloured' word? Where is he from the 1950's??? http://t.co/tQinAHgQfr

— ThirdMan (@ThirdManFilms) January 26, 2015
Ughh…Benedict said, "coloured actors" from UK have better opportunities overseas. How 'bout you sit down: http://t.co/gX3MwIBSo2 #fail

— Rumnique Nannar (@rotikapadarum) January 26, 2015
Benedict Cumberbatch tries to stick up for black actors and then calls them 'coloured' #cringe

— D'Arcy Lindsay (@poisonousdarce) January 26, 2015
for Benedict Cumberbatch for his comments on the lack of opportunity for black British actors, but did he have to use the term 'coloured'?

— Ronnie Danquah (@DonPremier) January 25, 2015
Agree kinda but 'coloured'? & Cumberbatch also played a character called 'Khan Noonien Singh' so…representation? http://t.co/Ur3huX3c7w

— Wendy Bryan (@wendee_bee) January 25, 2015
Benedict is currently nominated for an Academy Award for his role as Alan Turing in 'The Imitation Game', having already been nominated in the Golden Globes and Screen Actors Guild Awards.
Last November, he announced his engagement to Sophie Hunter, who is currently expecting their first child.