'Big Brother' couple Steven Goode and Kimberly Kisselovich's wedding plans could be in trouble, after they revealed that she could face deportation before their big day.
SEE MORE:
The pair had planned to tie the knot this April, after meeting each other in the 'Big Brother' house last summer, but have now said that because of visa issues, she may not be able to stay in the UK until then.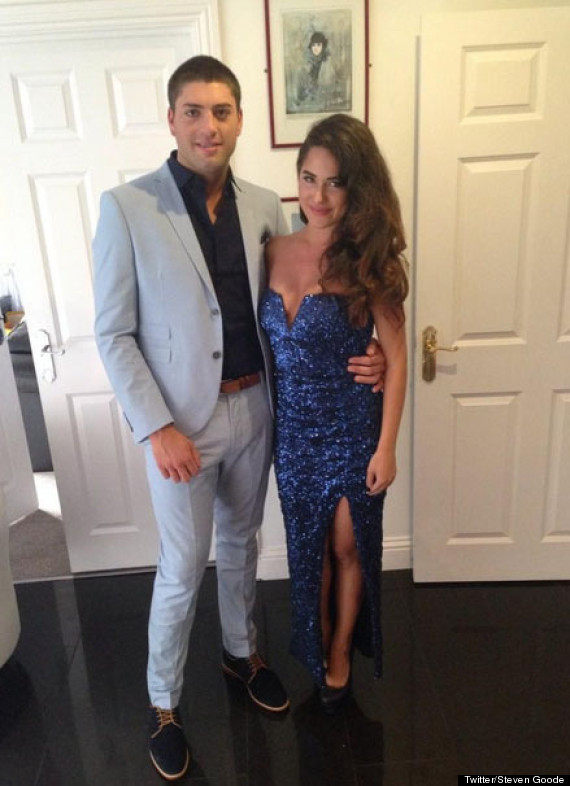 Steven Goode and Kimberly Kisselovich
Over a string of tweets, Steven claimed that because Kimberly – who was born and raised in California – entered the UK on a visa attached to her ex-boyfriend, she may now face deportation before the date they had planned for their wedding.
Had such a terrible few weeks!! The Home Office are trying to deport Kim from the country as her Visa was linked to her ex partner! Fuming

— Steven Goode (@stevenjbgoode) February 1, 2015
However, despite the potential setback, Kimberly also tweeted that they would still be willing to hold their wedding ceremony Stateside, claiming: "We will still make it amazing."
The whole wedding is now in jeopardy, if we have to get married in the US, we will still make it amazing @stevenjbgoode ❤️ x

— Kimberly Kisselovich (@Kimberly_Kisse) February 1, 2015
Steven later revealed that an emergency application had been made to the Home Office so that Kimberly could get permanent residency in Britain, adding: "Our fingers and toes are crossed."
Let's just hope they're successful in their bid – last time they were separated was when Kimberly left the 'BB' house, and you may recall that Steven didn't cope too well without her.
Since being reunited in the outside world this summer, Steven and Kimberly announced that they were getting hitched back in September.
Following the news of their engagement, both Steven and Kimberly have been hard at work on Twitter trying to get Gary Barlow to perform at their reception, after the Take That singer announced he would perform at three fans' weddings… provided they "stalk" him on Twitter first, that is.