U2's Bono has penned a letter to fans following his bike accident last year, in which he admits that he may never play guitar again.
The frontman has shared his thoughts in a blog post on the band's website, which details his thoughts following the crash.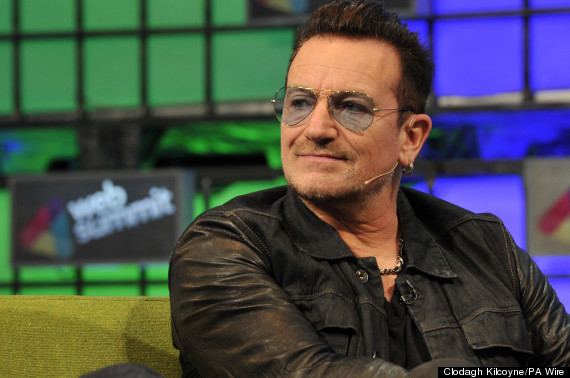 Bono
Bono was left with multiple injuries, including a broken eye socket, fractured shoulder blade and six other breaks on one arm.
He's now revealed that he has had a metal plate fitted in his arm, leaving him worried that he may not be able to pick up a guitar.
Bono has cancelled all of his scheduled appearances for the first half of 2015, in order to focus on recovering.
"I blanked out on impact and have no memory of how I ended up in New York Presbyterian [hospital] with my humerus bone sticking through my leather jacket," he writes. "Very punk rock as injuries go."
"The consequences of this freak accident are significant enough that I will have to concentrate hard to be ready for the U2 tour in fitness terms.
"As a result I have cancelled every public appearance and decided this missive is all the communication I can manage for the first half of 2015, beyond muttering and singing to myself of course."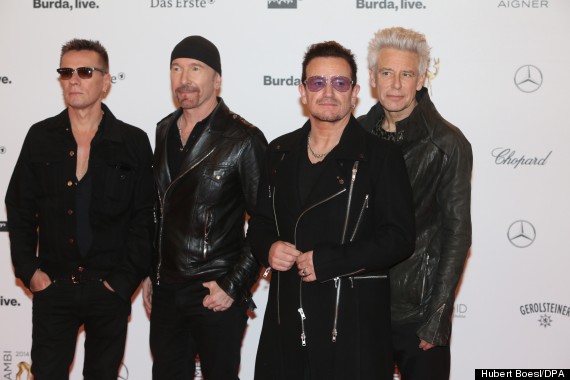 U2 are due to head off tour in May
While the lengthy post discusses his serious health issues, Bono still retains a dry sense of humour.
"Recovery has been more difficult than I thought… As I write this, it is not clear that I will ever play guitar again. The band have reminded me that neither they nor Western civilization are depending on this.
"I personally would very much miss fingering the frets of my green Irish falcon or my (RED) Gretsch. Just for the pleasure, aside from writing tunes.
"But then does the Edge, or Jimmy Page, or any guitarist you know have a titanium elbow, as I do now? I'm all elbows, I am."
2014 was a tough year for the musician and he was lucky to survive when his private jet's plane door fell off mid-flight in November.
When Bono and his fellow passengers disembarked the aircraft, they found that the entire luggage compartment had broken off, meaning their luggage fell out mid-air.
Read Bono's full blog post here.