Brian Harvey has released a rather bizarre new video online, a cover of the track 'German Whip', with altered lyrics to reference a car accident he was famously involved in.
Back in 2005, the former East 17 singer ran himself over, and later stated that the accident occurred when he tried to lean out of the car to be sick, after eating too many jacket potatoes.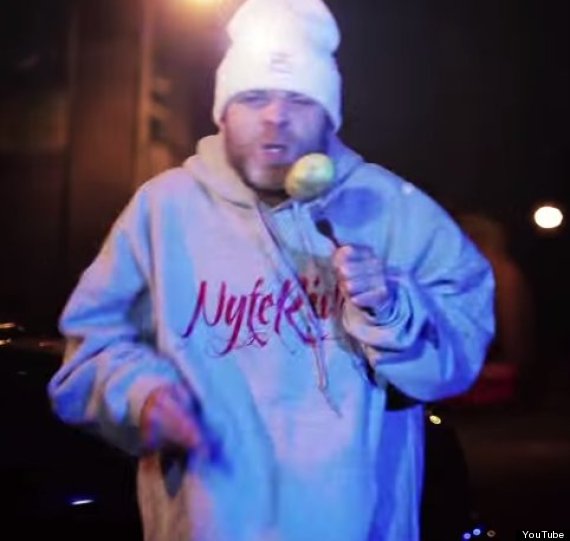 Brian Harvey and a baked potato
Now, the incident has become the focus of Brian's music video, which sees him dancing around with potatoes and blocks of cheese, with one line altered to "jacket potato and cheese and that".
Speaking of the 2005 incident, Brain has previously stated: "I was starving so I baked three jacket potatoes and stuffed them down. They were big. I put cheese on, then tuna mayonnaise and I ate the lot."
While driving his Mercedes to a friend's house shortly after, he began to feel nauseous.
"There wasn't room to turn round, so I came to a stop and put the car in reverse," he explained. "But then I felt sick so I took off my seatbelt, opened the door and went to be sick. Instead of keeping my foot on the brake, it slipped on to the accelerator."
He then crashed into another car, reported the Daily Mail, before being sent flying out of his car and into the road.
"I got caught up between my driver's door and a wall," he continued. "The car was still going backwards and I was forced underneath."
Earlier this month, Brian hit headlines when he released a bizarre, anti-music industry video, which showed him smashing up his platinum discs.
A caption accompanying the video read: "A caption accompanying the video reads: "This is what i think of you all. Fuck your record industry, and fuck your weird paedophile world. Fuck you."
Watch Brian's 'German Whip' clip, featuring potatoes and cheese, above…