As if the line-up for this year's Brit Awards wasn't already impressive enough, Rihanna has now been rumoured to be performing at the bash later this month.
SEE MORE:
According to industry insiders, RiRi is the final name to be added to this year's list of performers, fresh from her stand-out performance at the Grammys on Sunday night.
"Brits bosses have wanted to get Rihanna for a long time, but they've been waiting for an answer," a source tells The Sun, "She has been finalising her album plans and wanted to get the Grammys out of the way before confirming a second performance."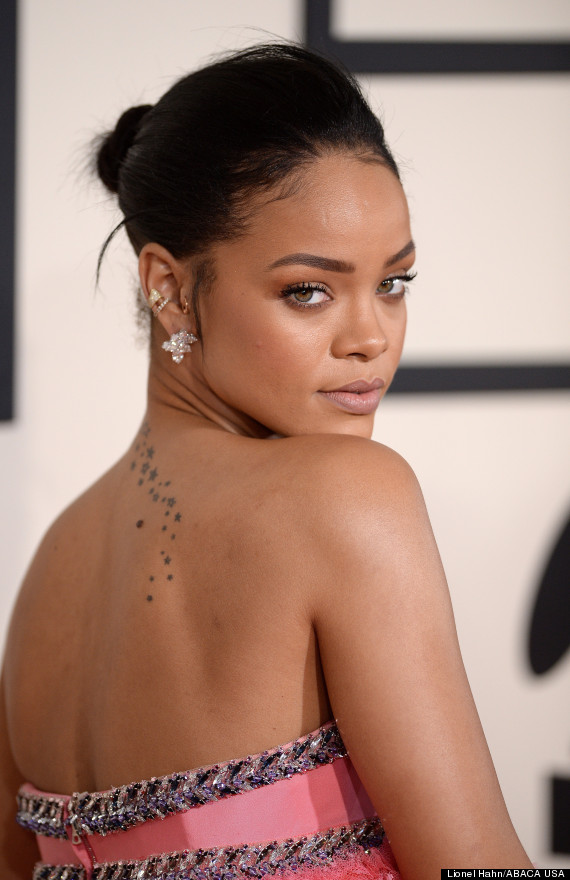 Rihanna
However, fans of the 'We Found Love' singer hoping for a repeat performance of the Grammys – where she took to the stage with Paul McCartney and Kanye West to perform their collaboration, 'FourFiveSeconds' – are reportedly out of luck.
The insider adds: "It looks highly likely that Kanye and Macca will both be unable to make the performance too so she could sing an entirely different song.
"'FourFiveSeconds' would be tough for Rihanna to sing on her own so it's possible she will debut a new song entirely on the O2 Arena stage."
Other big names confirmed for The Brits include some of the biggest names in the industry, including Madonna, Taylor Swift and Sam Smith, who racked up an impressive four Grammy Awards this weekend.
Rihanna has sung at The Brit Awards three times in the past, including a memorable collaboration with Klaxons in 2008, where they performed a unique take on her song 'Umbrella'.