'Celebrity Big Brother' former housemate Alexander O'Neal has confessed to going on a drugs binge involving marijuana and crack cocaine, following his early exit from the show.
READ MORE:
The Sunday Mirror reports that the soul singer, who left the house abruptly following an altercation with Perez Hilton, stayed in a London hotel where he sought drugs from a dealer twice in 14 hours.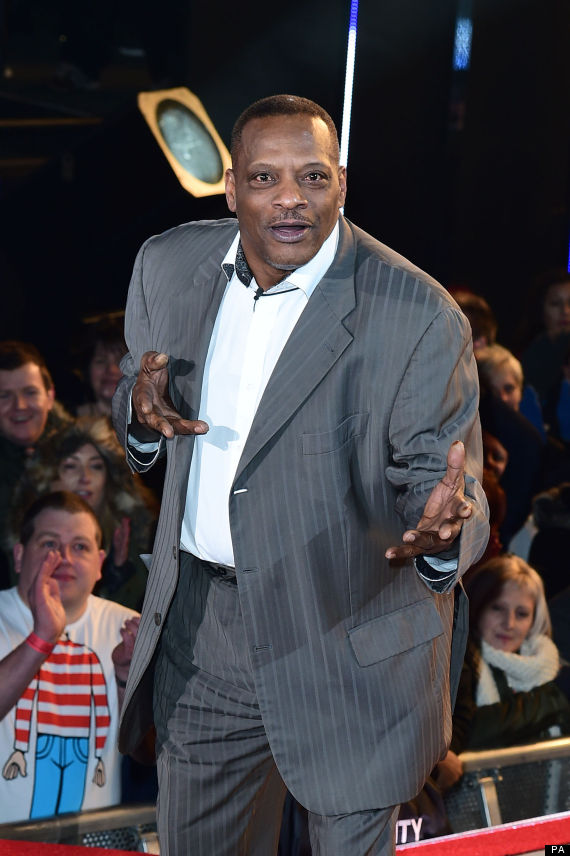 Alexander O'Neal was popular with the other CBB housemates, but decided to leave early
However, he has now vowed to seek help for his issues, with his spokesperson claiming it was a momentary relapse for the singer, who has had treatment in the past for addictions, and will be doing so again.
His spokesman added, "It has been extensively reported how this series of CBB has been one of the most stressful and volatile in the history of the show.
"Alexander has a lot of positive projects to look forward to over the next few months, including a tour and new material he is working on, and hopes this momentary lapse will not interfere with those.
"He asks his fans to forgive him and apologises if he has let any of you down."
CBB viewers saw O'Neal get wound up by gossip blogger Perez Hilton and calling him a "f*****"". He later apologised, but chose to leave the show, much to the distress of the other housemates, who had supported "the big man".
During his time on the show, Alexander had discussed his addictions with recovering alcoholic Keith Chegwin, telling him, "I've been in several treatments for drugs. Cocaine.
"The counsellor was saying, 'You're never going to get off the drugs unless you get that chip off your shoulder'."
Alexander's popularity has soared since going into the CBB house, and he has a string of gigs lined up in the UK. He has also been in the recording studio with Basement Jaxx, and discussed doing music together with model Katie Price while he was in the house.
The show's finale on Friday evening saw Katie Price crowned this year's winner, with runner-up Katie Hopkins followed by Calum Best in third place.