Jeremy Jackson has been removed from the 'Celebrity Big Brother' house, following an incident involving Chloe Goodman, in one of the show's most shocking episodes ever.
MORE 'CELEBRITY BIG BROTHER':
A statement issued by 'CBB' bosses on Saturday afternoon stated that the former 'Baywatch' star was removed from the house and the evening's show involved scenes which were preceded by a warning about scenes of "unwanted physical contact".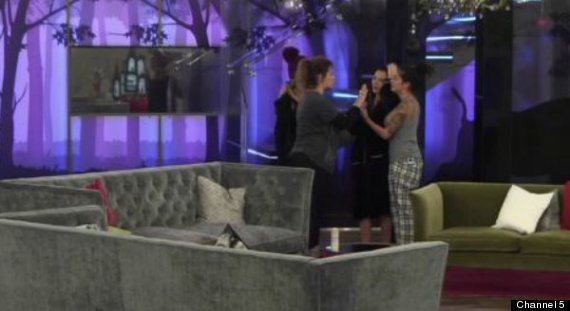 Chloe explains the situation
During the show, Jeremy was seen drinking alcohol before vomiting in the bathroom and Chloe was comforting him. While the audio of the incident was captured, it was not filmed as they were sitting in the toilet.
After a few minutes of chatting, Chloe could he heard saying, "that's not ok, I'm leaving now", before running from the bathroom in tears.
Cami Li ran to comfort her pal, as did Nadia Sawalha and Alicia Douvall. As the trio attempted to calm her down, Chloe explained the incident, stating: "I was helping him and he [pulled] my dressing gown and pulled my boob out."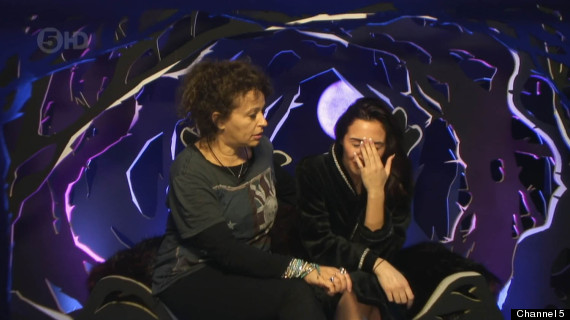 Chloe breaks down in the diary room
Meanwhile, Jeremy spoke to the housemates in the bedroom. "She was in the robe," he said. "I was drunk, I didn't know she had nothing on underneath."
Michelle Visage then stood in front of Jeremy, stating he should "respect a woman's body", telling him: "Do not touch a woman in that way."
Jeremy replied: "I barely touched her, that's not an excuse, I know that."
Nadia then accompanied Chloe to the diary room, where Chloe explained the situation once again: "He literally, out of the blue, opened up my dressing gown top."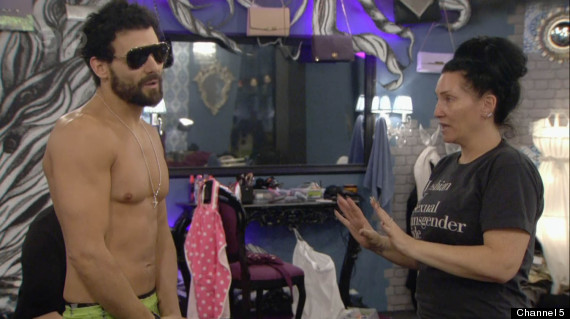 Michelle and Jeremy
Jeremy was sent to the bathroom and told to remain there, while Perez shared his thoughts on the situation, stating: "I am not safe with him in the house. he just did something extremely inappropriate. No other man in the house would think of doing that."
It was then Jeremy's turn to speak to Big Brother and once in the diary room, he said he was "being silly" though knew he had "made a mistake". After breaking down in tears, Jeremy was directed to a private room where he spent the night.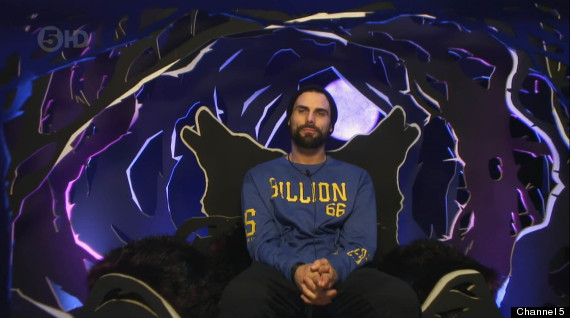 Jeremy is told to leave
You'd be forgiven for thinking that was enough drama for one episode, though the controversy continued as another scene showed Ken telling a visible shaken Chloe: "Jeremy's a big film producer, don't mess yourself up".
Ken then entered the bathroom and after yet another confrontation, this time with Perez and Michelle, he was given an official warning by Big Brother, who deemed his comments "lewd, inappropriate and disrespectful".
The next, and final scene, showed Jeremy receiving marching orders. When asked if he had anything to say, the former 'Baywatch' star replied: "Besides apologising and insisting that it was not a ripping open, or an aggressive move, no, there is nothing. I accept all ramifications."
He was then told: "As a result of your actions, Big Brother has no choice than to remove you from the house. Jeremy, you must now leave."
The next episode of 'Big Brother' will be aired on Channel 5 at 9pm, on Sunday.