Patsy Kensit has become the third housemate to be evicted from the 'Celebrity Big Brother' house.
SEE MORE:
During Tuesday night's live show, Patsy left the house to cheers from the crowd outside, after being nominated for eviction alongside Katie Hopkins, Nadia Sawalha and Cami-Li, who had been named the bookies' favourite to leave the show.
When quizzed by Emma Willis in her exit interview, Patsy correctly guessed that every single one of her housemates had nominated her for eviction, before watching each of their reasons.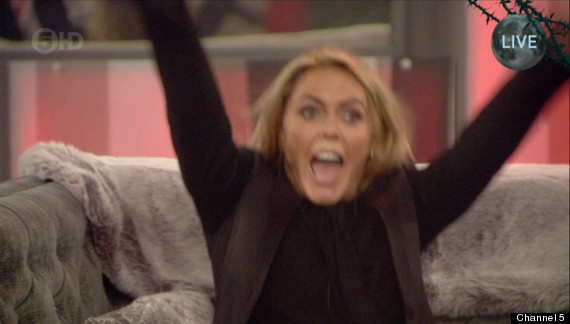 Hmmm… Patsy Kensit looks a little bit excited at the thought of leaving the house
Addressing the fact that she stayed out of the many (many!) arguments that have taken place in the 'CBB' house this year, Patsy said: "You can fight with the world every day if you choose to, but I'm a very different person to who I was ten years ago… there were a lot of egos clashing and I just didn't want to go there."
However, despite claiming to have enjoyed her 'CBB' experience, she admitted she felt relieved to be out of the "war zone", explaining: "I'm really happy to be out… the war is over for me – thank God!"
HuffPost UK readers had previously named Cami-Li as the housemate they'd most like to leave the house, in a poll.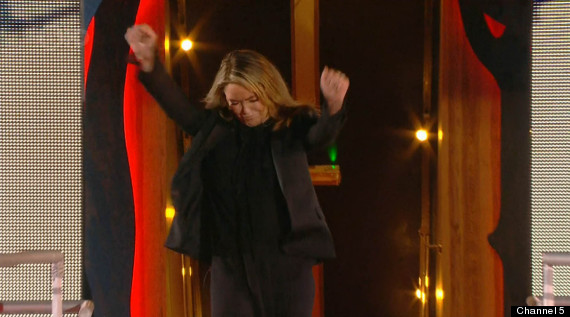 Patsy Kensit
Following Patsy's exit, the group were shocked when Perez Hilton made a surprise return to the house, after spending two days hiding out in Big Brother's secret room, watching his housemates' every move on a TV screen (and kissing a framed photo of Nadia Sawalha every chance he got).
Find out how the housemates react to Patsy's departure – and Perez's return – in Wednesday's 'Celebrity Big Brother', at 9pm on Channel 5.