Darts player Richie Burnett is hoping that a spell in the 'Celebrity Big Brother' house will help kickstart his career, according to reports.
MORE 'CELEBRITY BIG BROTHER':
It was announced before the 2014 world championships that Richie would not be participating for "personal reasons", though reports at the time in the Daily Star suggested that drug use could have been behind his ban. He has neither confirmed nor denied this was the case.
He had previously won the same championship almost 20 years earlier, in 1995.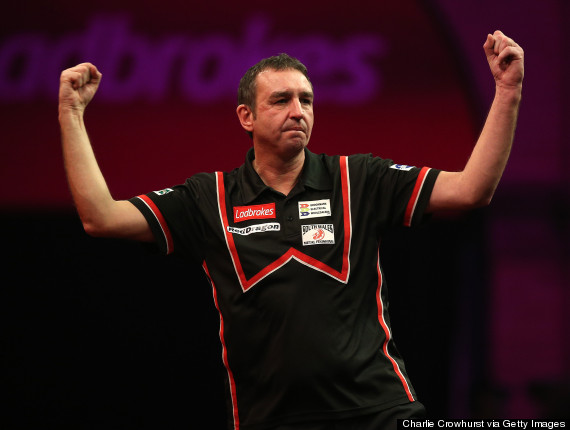 Richie Burnett
It has now been reported that Richie – dubbed The Prince of Wales by fans – could be about to use 'CBB' to give his career a revival.
A source told The Sun: "Richie's career has been hanging in the balance ever since he was banned last month.
"It's been a rough time for him. But he is hoping that Big Brother can change things. It's a chance for him to give his side of the story.
"He could be facing anything from a year to life away from the sport."
The new series of 'Celebrity Big Brother', which kicks off next week, looks set to be one of the most exciting yet, with the house undergoing an impressive "twisted fairytale" makeover.
Presenter Emma Willis has teased that this year's line-up is "stellar", claiming: "You won't not recognise anybody if it stays like this."
Other famous faces tipped to appear in the house include 90s pop star Kavana, heartthrob Calum Best, and notorious shrinking violet, Katie Hopkins.
Here are some of the other celebrities rumoured to be hitting our screens, when 'CBB' reopens its doors on 7 January…