Alicia Douvall has been opening up to housemates in the 'Celebrity Big Brother' house, although we're not sure she should have done, judging by her latest revelations.
SEE MORE:
During a chat about boobs with Katie Hopkins and Michelle Visage, not only did the former model admitted she'd had 18 boob jobs but also revealed that part of her breasts were made from pig's skin.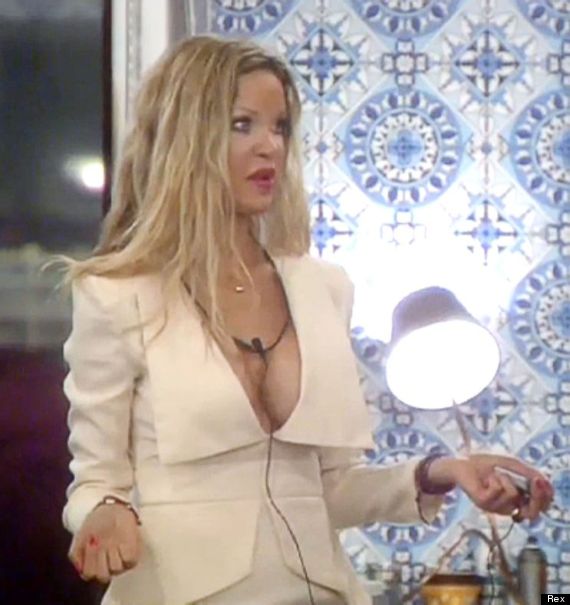 Alicia Douvall
Alicia told her fellow housemates: "I've had 18 [boob jobs]… I wish I could have been happy as I was. I like them now though."
"They've used pig to reconstruct my boobs. This one's got loads of pig in."
Cue Katie and Michelle having a good old feel as Alicia confessed: "I'd rather be dead than not have tits…I could not live without tits."
And the shocking revelations didn't stop there either with Alicia later admitting that she had only learned the alphabet and 'shapes' in the last few years as she taught her 3-year-old daughter.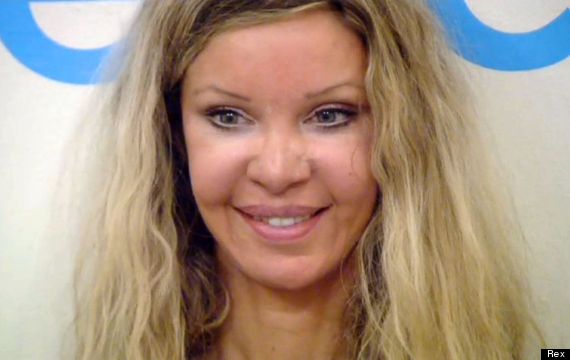 "When I teach her, I learn with her. I learnt my shapes…I didn't know what an octagon was until I taught her," she told a clearly bemused house.
*face palm*
Alicia then admitted to only recently learning her ABC and teaching herself a lot.
"I'm not bored as a teacher because I don't know anything myself," she said.
Altogether now… A is for 'Are you serious?', B is for 'boob job'…