Five people have been injured following a shooting at a Chris Brown concert this weekend.
The controversial singer was performing at a California nightclub in the early hours of Sunday morning, when gunshots were suddenly heard during one of his songs.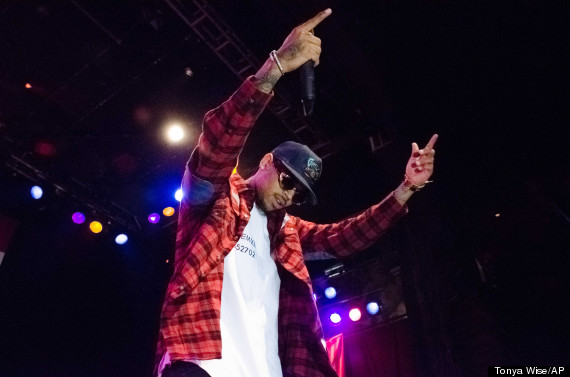 Chris Brown
While police have confirmed that Chris was unharmed in the shooting, four people were taken to hospital with gunshot wounds following the incident.
According to the San Jose Mercury News, a fifth victim later walked themselves to the emergency room, to be treated for a gunshot wound. All five victims are expected to survive.
Police confirmed to the newspaper that several had people had been detained over the shooting, but released no further details.
Video footage of the moment the incident took place, recorded on a mobile phone, appears to show the 'Forever' singer suddenly startled by something going on in the crowd during a performance, before being quickly ushered away.
He is yet to comment publicly on the incident, although he did tweet "I'm 100" – meaning "one hundred percent" – shortly afterwards, but it wasn't long before that post had vanished from his Twitter profile.
Chris released his last album, 'X', last year, and recently collaborated with rapper Nicki Minaj on a track from her latest release 'The Pink Print', alongside Lil Wayne and Drake.
However, the song garnered a lot of controversy due to its accompanying lyric video, which alluded to Nazi imagery and portrayed Nicki is a Hitler-esque dictator.