'Coronation Street' veteran Barbara Knox, who plays Rita Tanner in the ITV soap, has been banned from driving for 12 months after pleading guilty to drink-driving.
SEE MORE:
The actress appeared in court on Friday following an incident in April last year, when she was arrested and later charged with driving under the influence.
While she initially pleaded not guilty at a hearing weeks later, she changed her plea in court on Friday, and has been given a 12-month driving ban and a fine of £3000.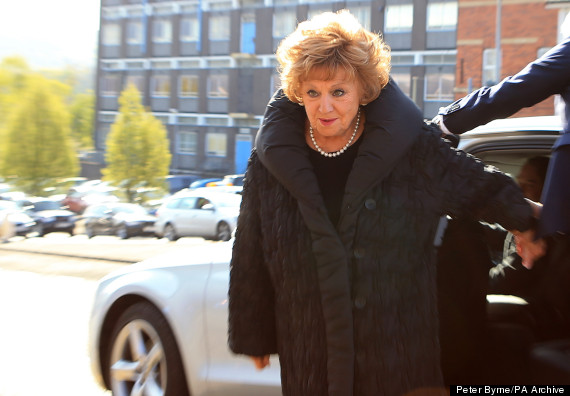 Barbara Knox arriving at court last year
She is also required to pay £1750 in costs, and a victim surcharge of £120.
It was said in court on Barbara's behalf that she "bitterly regrets" the incident, while a spokesperson for 'Coronation Street' has said this is "a private and personal matter".
The actress was first arrested on 10 April last year, when she allegedly drove to the police station to see daughter Maxine, who had been arrested for the same offence.
According to The Sun, the 'Corrie' star drove herself to the police station when she learnt of Maxine's arrest, and banged on the door yelling, "Do you know who I am?"
"She turned up at the police station knocking on the door and demanding her daughter be released," a source told the paper. "But the officers suspected she had driven to the station herself so they arrested her as well."
Barbara and the rest of the 'Coronation Street' cast made an appearance at the NTAs this week, where they decided not to walk the red carpet as a tribute to Anne Kirkbride, who died on Monday night.