Sacked 'Coronation Street' actress Katie Redford is said to be "distraught" after being the victim of online abuse.
MORE 'CORONATION STREET':
It was announced earlier this month that Katie had been cast in the role of "wild child" teenager Bethany Platt, with a press release from 'Corrie' claiming the actress was 19 years old.
However, after online profiles suggested she was actually 25 – just two years younger than Tina O'Brien, who would have been her screen mum – 'Coronation Street' bosses made the decision to recast the role before Katie even set foot on the cobbles.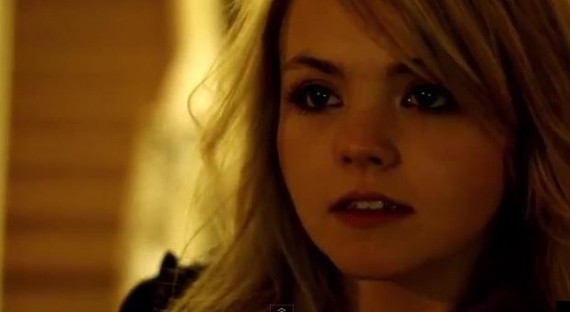 Katie Redford
Her agent, Jo McLintock, has now sprung to her defence, insisting it wasn't Katie's decision to lie about her age.
Speaking to The Mirror, she insisted: "It wasn't Katie's decision to do that, it was us. When she went to Corrie, she went in based on her CV. Her playing age is 16-20.
"We said 'If they ask you your age, just let them believe you are 19'. It is common knowledge – people do that all the time.
"Unfortunately they wrote in their press release that she was 19 and we let it go out, thinking it would pass. Obviously it didn't."
She also revealed that Katie has been the victim of "horrific texts, emails and phone calls", adding: "Now she is distraught, really upset, There are some very jealous people out there.
"People are saying nasty things. We have told her to ignore them all."
Bethany Platt will return to 'Corrie', with a new actress playing her, later this year, and is thought to be raising trouble right from the moment she's back in Weatherfield, even tricking one resident into buying her a drink in the Rovers Return – despite the fact she's only 14 years old.