'TOWIE' star Dan Osborne's ex Megan Tomlin has posted an online rant apparently aimed at his latest girlfriend, actress Jacqueline Jossa.
Things haven't exactly been great between the 'EastEnders' star and Dan lately, however they have reconciled for Christmas and are planning to spend the festive period together in Liverpool, where Dan is currently starring in panto.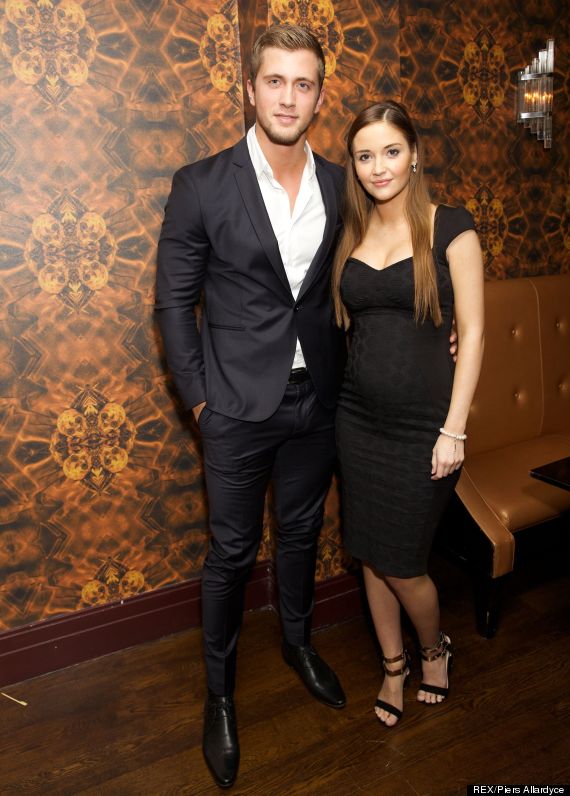 Dan and Jacqueline have not been pictured together in months
Megan has now hit out at Jacqueline on Instagram, appearing to accuse her of plotting her pregnancy without Dan's knowledge.
She wrote: "Lesson in life 1 — If you don't want to be a single mum don't PLAN a pregnancy without the guy knowing," she writes. "2 (rewind a year to when I was pregnant) a good person doesn't get involved with a guy who came out of a relationship after a matter of weeks and has a baby on the way.
"3, rebound relationships never last.
"Finally have a lovely time in Liverpool in the bed I was in just last week (mind you wouldn't be the first time you've tried jumping in my place)." Ouch!
While the last line of Megan's rant seems to suggest that she slept with Dan, she has since gone back on this claim, telling The Sun: "No. I stayed in the room because I was with Ted."
While Jacqueline has made very few public comments in recent months, Dan has spoken out a number of times and recently tweeted, "relationships just do not seem to work", while in October he stated that he didn't know if Jacqueline was "the One".
In November, he was arrested on suspicion of assault, allegedly after arguing with Megan. The charge was later dropped.