Illusionist and national treasure Derren Brown has issued an excellent retort to a homophobic Twitter troll.
Lurking tweeter HossamAlyyy only recently heard about Brown's sexuality, despite it being public knowledge for several years.
The revelation brought him to launch a rather harsh tirade at the mental magician.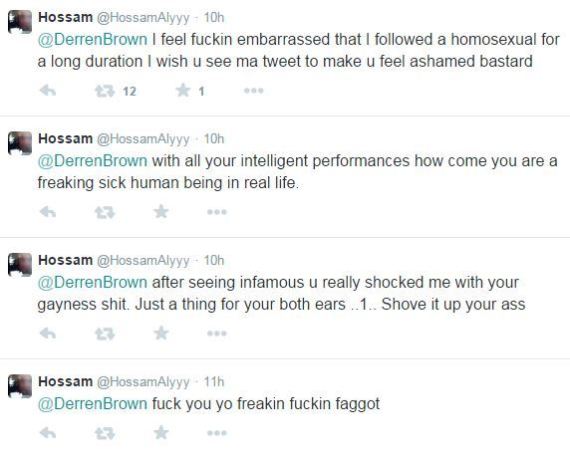 After four ridiculously unpleasant attacks, Brown decided to respond to the homophobic comments.
And he did it really, really well.
.@HossamAlyyy I'm very flattered you're attracted to me (if I read between the lines correctly) but I'm not looking for a bf right now x

— Derren Brown (@DerrenBrown) December 30, 2014