'Doctor Who' fans have had a double treat this Christmas – a fine special edition of the show, all creepy, sentimental and festive in one – and news that actress Jenna Coleman has been persuaded to stay for another series as the Doctor's companion Clara.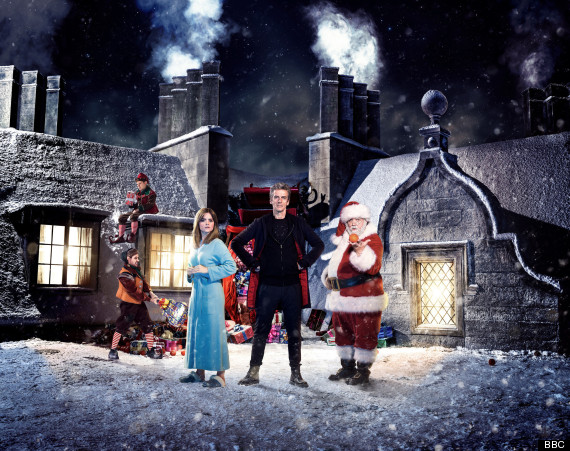 Jenna Coleman and Peter Capaldi were joined by Nick Frost as Santa Claus for this year's Christmas special
In the Christmas Day feature, Clara joined the Doctor in a race to the North Pole, where they encountered a group of scientists stuck in a dream within a dream, dying all the while, courtesy of some dream crabs' stuck to their faces, as references to 'Inception' and 'Alien' abounded – as well as an enigmatic Santa Claus, played by a perfectly-cast Nick Frost. Clara's fate seemed doomed – or at least made normal – as viewers saw her becoming a pensioner, until the Doctor had other ideas and swept her back in time to join him in other adventures.
Jenna had been hinting that she would be off at the end of this year, after Peter Capaldi's first full season as the Timelord, but was apparently persuaded by bosses to stay, because she "couldn't bear to walk away" at Christmas.
She reveals now: "It's wonderful, I get a whole another series of stories with the Doctor and I think for me, I couldn't walk away with the story being unresolved.
"There is so much more to do.
"I think they have finally reached a point where they really understand each other."
"The arrival of the 12th doctor has just kind of dropped this whole bombshell and allowed the dynamic to totally change, so I think just when Clare was feeling more comfortable in the relationship, it has suddenly thrown something new up."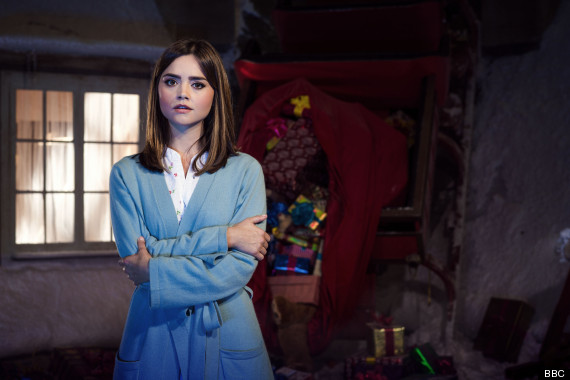 Jenna Coleman has been persuaded to stay with the show, for another series at least
As well as the catalogue of knowing film references and sharp asides in the script, keen fans of the series will have particularly enjoyed the final encounter between pensioner Clara and the Doctor. It was a neat reversal of the episode where the pair first met, when she was disappointed by his looks compared with those of the fresh-faced Matt Smith, and this new Doctor begged her to see him for who he really was.
This time around, it was Clara's turn, and the Doctor did not let her down. Nick Frost was perfectly cast, too, as an enigmatic Santa Claus, in an instalment that offered the chance for Stephen Moffat to do for dreams what he previously did for statues and blinking.