'EastEnders' has done it again, pulling off the highest ratings of the New Year AND the most mentions across fans' forums on social media, beating 'Mrs Brown's Boys' and even Miranda's emotional farewell.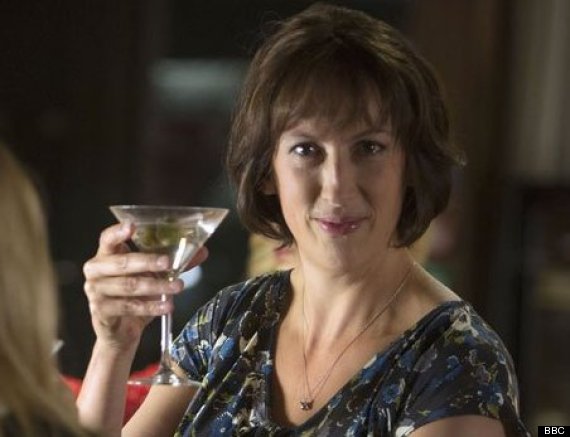 Miranda Hart signed off in style
Pregnant Ronnie's desperate fight for life following a car crash, and the continuing trail into Lucy Beale's murderer drew an impressive 8.5million viewers to the episode on New Year's Day, and a stunning 81,000 tweets – most fans laughing at themselves and how tense a soap opera was making them feel.
READ ALSO:
One Show Got ALL The Love This Christmas…
7.3million viewers tuned in to see Miranda finally saying 'I do' to her sweetheart Gary, which put the show third in the ratings behind 'Mrs Brown's Boys' with 7.9million, but enjoyed a lot more discussion on social media. Unsurprisingly for a Marmite comedic creation, not all of it was favourable, with many complaining that it was overrunning when they were expecting a trip to Albert Square (who says everyone watches TV online these days?)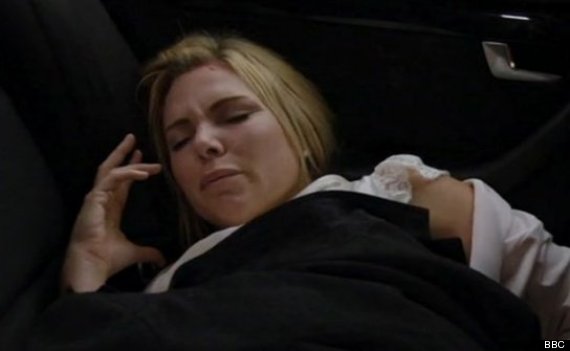 Ronnie hurt after a car crash, but will she survive?
Although 'Jools Holland's Hootenanny' failed to secure a top spot with only 2.6million viewers tuning in to join in the revelry on BBC2 – nearly half of those watching Adam Lambert perform with Queen over on BBC1 – it punched above its weight on social media, many people tweeting in admiration of guest performer Ruby Turner, and Bob Mortimer commenting of another star performer…
#hootenanny I've seen more of Ed Sheeran than my family this year

— bob mortimer (@RealBobMortimer) December 31, 2014
Finally, in more evidence that, when it comes to the big events, network television still comes into its own, 12 million turned on the box just in time to see the fireworks going off above Big Ben, AND got Queen's audience up to 10million afterwards. When it comes to the gongs, Netflix is nowhere to be found.
All TV trends data referred to in this article has been supplied by Virgin Media, which provides access to up to 260+ channels including Fox TV, Virgin Movies, Sky Movies and Netflix.