While fans speculated over whether Ronnie Mitchell would lose her life in last night's (Friday 2 January) 'EastEnders', bosses had a surprise ready and we certainly weren't prepared when Emma Summerhayes died unexpectedly.
MORE 'EASTENDERS':
The police officer seemed fine after being hit by Charlie's car on New Year's Day, however her condition worsened and Max Branning later found himself saying goodbye to his girlfriend.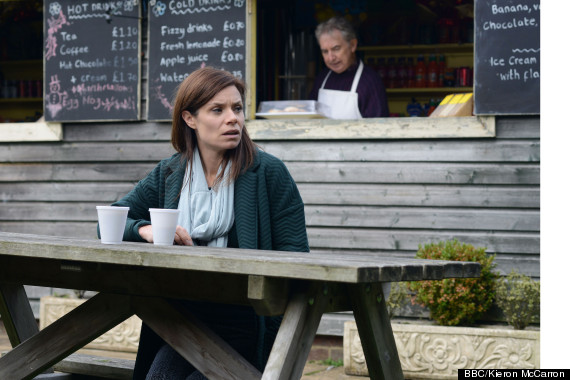 Emma Summerhayes
As if the situation wasn't already complicated enough, Emma's death came hours after she worked out who killed Lucy Beale.
Luckily though, Emma called the cops as soon as she figured it out – oh wait, no she didn't, she met up with the killer for a nice chat instead.
With her file tucked away in the Branning house, where three of the prime suspects live, it's probably unlikely that her discovery will become public knowledge any time soon.
Lucy's killer will be revealed to viewers on 19 February, which is also the date Ian Beale has set his wedding for.
Fans who reckon they've cracked the case are in for a treat, as bosses are running a competition for any budding detectives who've figured out who the murderer is.