Charlie Cotton should be relaxing and enjoying his first week as a married man in 'EastEnders', however – as anyone who's tuned in to recent episodes will know – things haven't gone well for Nick's son.
MORE 'EASTENDERS':
With his new wife Ronnie still in coma following their wedding day car crash, Charlie is struggling to bond with his son, who was born hours after the crash.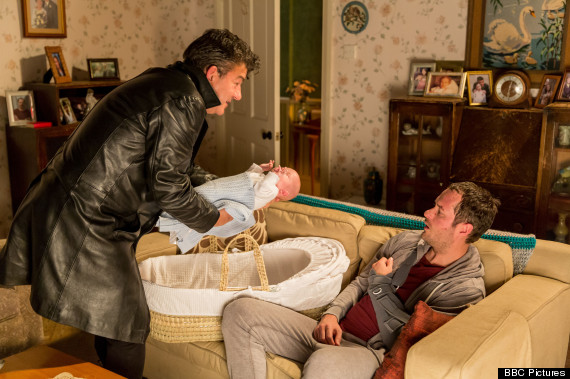 Nick surprises Charlie
At first, Charlie refuses to acknowledge the baby boy, so his father Nick decides to take matters into his own hands and takes the baby from Ronnie's sister Roxy.
While many viewers feared Ronnie would lose her life after the crash, bosses surprised fans by killing off Emma Summerhayes, who had just worked out who killed Lucy Beale.
Emma was returning from a meeting with the killer when she was struck by Charlie's car.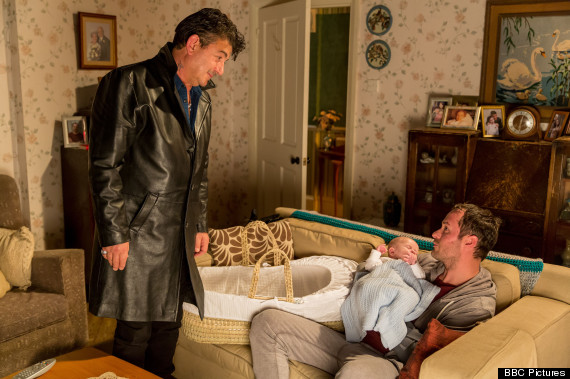 Will Charlie be able to connect with his son?
With her files locked away at the Brannings, surely it's only a matter of time before someone else learns the truth about Lucy's murderer?
Watch 'EastEnders' on Thursday 8 January to see the events unfold.