Things get even more tense for the Carter family in tonight's 'EastEnders' (Friday 30 January), when Dean is taken in for questioning.
MORE 'EASTENDERS':
Once at the station, Dean continues to plead his innocence, telling the police his own skewed version of events.
Dean's lies complicate things further for the whole family, including his mum Shirley, who is being forced to choose between her two sons. Who will she believe?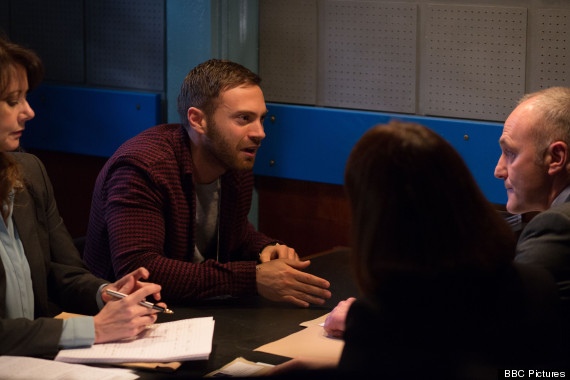 Dean insists he didn't commit a crime
The rape storyline is set to come to a close in the coming weeks, and bosses have previously promised that the conclusion will be "satisfying but shocking".
Rather than receiving justice at the hands of the law, it seems much more likely that Danny Dyer's character Mick will be responsible for Dean's punishment.
Next month, the hotly-anticipated live week will take place, and Danny will be joined by Albert Square's most iconic landlady for one scene – and no, we don't mean his wife Linda.
Meanwhile, the investigation into Lucy Beale's killer is continuing, and we're just weeks away from finding out who the murderer is.
Watch 'EastEnders' tonight to see Shirley make her decision.