The first snapshots of the upcoming Lucy Beale flashback episode of 'EastEnders' have been revealed, giving fans a few more hints as to who could be her murderer.
MORE 'EASTENDERS':
The episode will recap all of the events leading up to Lucy's death, filling in the many gaps left by last year's Good Friday episode.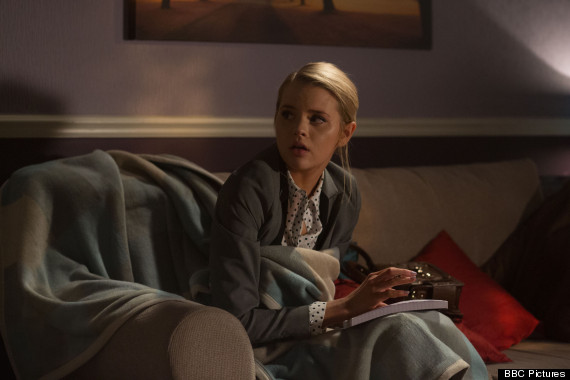 Who was Lucy writing to when she was interrupted?
In the new photos, fans can see Lucy arguing with Billy Mitchell, who's been caught stealing fish from her family business. Would this be enough to tip him over the edge?
While Lucy's day will take centre-stage in the flashback show, the episode will also shed some light on what her relatives and friends were really up to the day she was murdered.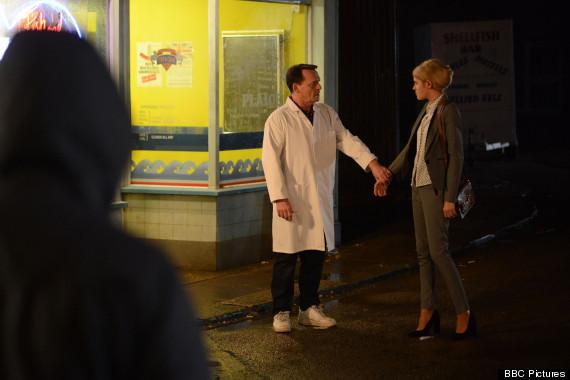 Lee sees Lucy arguing with Billy
Another shot shows Lucy helping a drunk Jake, while her father Ian pays a visit to Rainie Cross.
At present, there are over 10 suspects, with everyone from Abi Branning to Ben Mitchell in the frame.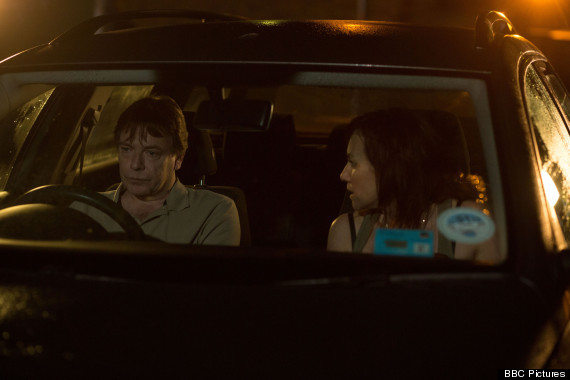 Did Ian spend the whole night with Rainie?
Lucy's family can't be discounted either, and there's been plenty of speculation over whether Jane, Peter or Ian Beale could have killed the young businesswoman.
The flashback episode will air on Thursday 19 February, shortly after the killer is revealed on BBC1.
The cast are also being kept in the dark, and it's believed that they'll find out who killed Lucy just half an hour before the episode airs.
See all the snaps from the one-off show below…