Mick Carter and Dean Wicks look set for another showdown in 'EastEnders', despite Shirley's attempts to separate the pair.
MORE 'EASTENDERS':
The family have been at war since Christmas, when it was revealed that Dean raped Mick's wife Linda, and things haven't got any better since the festive period.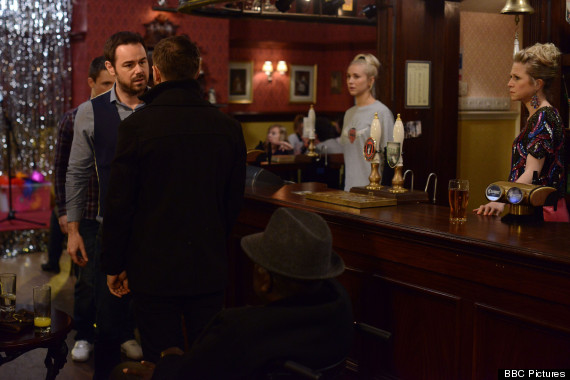 We can't see this one ending well…
While the Carters are attempting to carrying on as usual, Dean seems determined to ruin their plans, and turns up to a karaoke night being held at the Queen Vic.
An angry Mick gives Dean his marching orders, as does Shirley – but why is she so desperate for him to leave?
Until now, Shirley has attempted to stand up for her youngest son, which leaves Mick questioning her motives.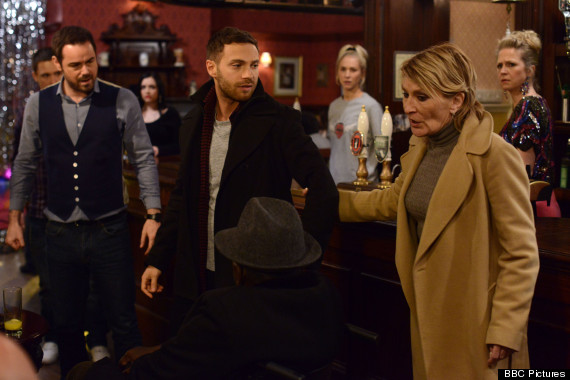 Shirley begs Dean to leave
On 20 January, viewers will see Linda report Dean to the police, though 'EastEnders' boss Dominic Treadwell-Collins has previously stated that the cast won't be filming a huge trial.
Watch 'EastEnders' on Friday 29 January to see the drama in the Queen Vic unfold.