Kellie Bright's character Linda Carter goes into labour this week, and as this is 'EastEnders', the new member of the Carter clan makes a suitably dramatic arrival.
Linda's day gets off to a shaky start when she takes a tumble, and rushes to find Mick (Danny Dyer).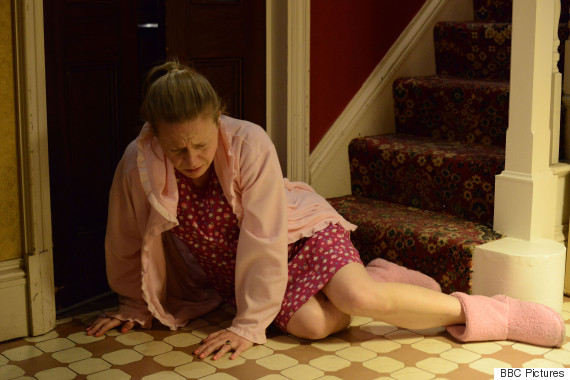 Linda has a fall
However, before Linda can locate her husband, her waters break and Sonia and Kat rush to offer help.
The two women are then charged with getting Linda safely to the hospital. Later, Mick finally arrives in time to see the baby being born.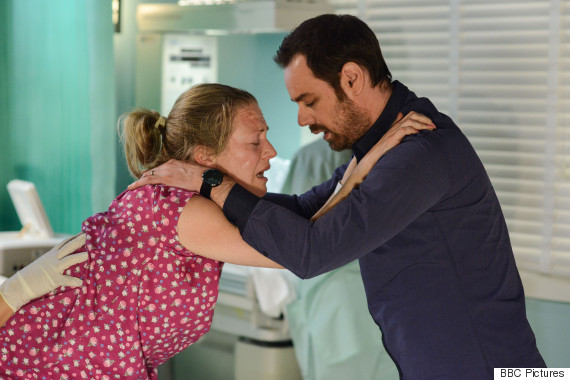 Mick rushes to be at his partner's side
Of course, while the baby's birth is a happy occasion, the Queen Vic landlady still isn't sure who the father is.
While Linda and Mick previously thought that the baby was Mick's, there's a chance it could be rapist Dean Wick's.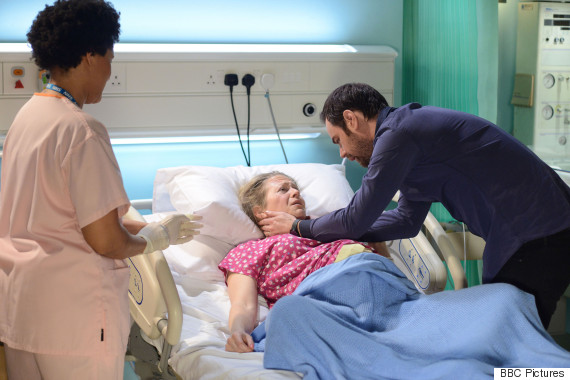 Linda gives birth
The couple have previously stated the paternity isn't an issue – but will they change their mind now that the baby is here?
Elsewhere in the Square, there's been plenty of drama and there are set to be a number of huge changes in the coming months.
A number of characters will be leaving Walford, including one couple, who will be getting their own BBC drama.
Watch 'EastEnders' from Monday 11 May to see the drama unfold.
— This feed and its contents are the property of The Huffington Post, and use is subject to our terms. It may be used for personal consumption, but may not be distributed on a website.