It seems like Mick Carter is finally going to get revenge on rapist Dean in 'EastEnders', but will the pub landlord be able to go through with his plan?
Viewers have seen Mick and Ronnie Mitchell plotting recently, following the Mitchell sister's disgust at his closeness with her sister, and in next week's episodes, the duo will solidify their revenge plot.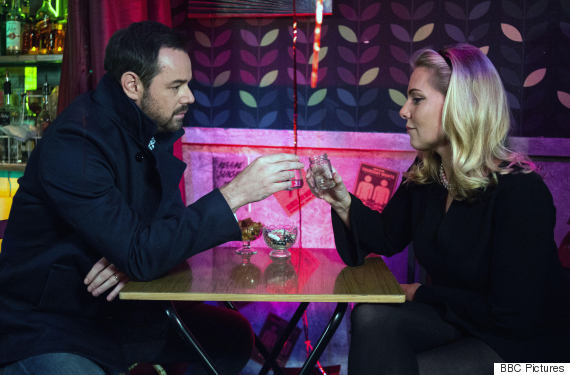 We can't wait to see what they have in store…
But will they actually harm Dean?
'EastEnders' bosses have made no secret of the fact Dean is set to finally get his comeuppance, however previous comments suggest the revenge will come in the New Year.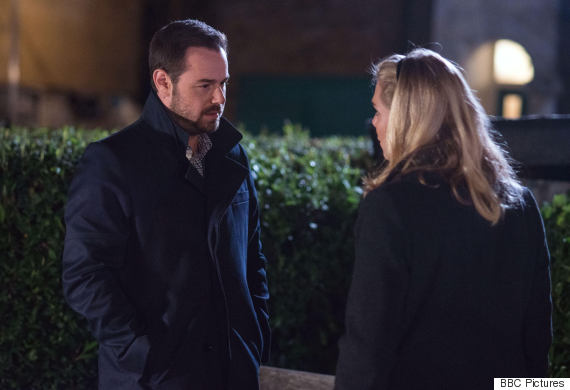 Who knows what Mick and Ronnie have in store…
Last month, Danny Dyer explained that his character won't murder Matt di Angelo's, stating: "I love Matt Di Angelo – but f***ing hate Dean with a passion. The geezer's going to get it, don't worry.
"We are going to wrap it up and it's going to be done in a very clever way.
"I did want to kill him but Dom [Treadwell-Collins, executive producer] was right, that's not the way forward."
Dean has been at odds with his family since he raped Linda Carter, in emotional scenes that aired last year.
MORE 'EASTENDERS':
However, bosses took a different route with the storyline, and in a bid to create scenes that come closer to many women's real-life experiences, Dean was not given a huge, soap trial.
Instead, Linda has struggled to cope, while he walks free, and maintains that he did not commit a crime.
Watch 'EastEnders' on Monday 2 November to see the events unfold.
— This feed and its contents are the property of The Huffington Post, and use is subject to our terms. It may be used for personal consumption, but may not be distributed on a website.