Since Christmas, 'EastEnders' character Mick Carter has been struggling to contain his rage, determined not to lash out (again) at his brother Dean Wicks, who raped his wife Linda.
MORE 'EASTENDERS':
However, weeks of emotional turmoil have taken their toll and when the police inform Linda that she'll have to wait six weeks before finding out if Dean will be charged, Mick snaps.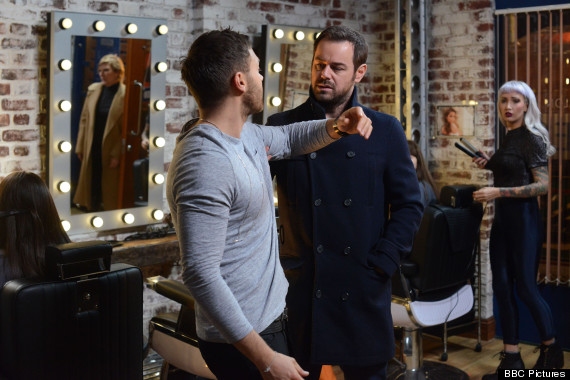 Dean and Mick
Danny Dyer's character wastes no time, and goes over to Blades to find Dean, and take matters into his own hands.
Despite Shirley's pleas, Mick drags Dean to the allotments and it seems he won't be able to control his rage any longer.
The Carter family have been put through the mill since their arrival in the Square in 2013, and it's also believed that they'll play a huge part in the 30th anniversary week, including the live episode.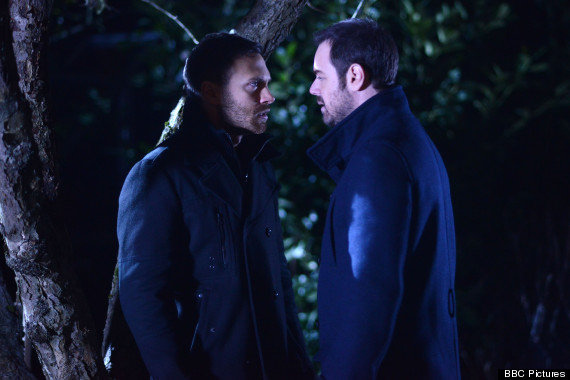 How far will Mick go?
During the live show, Danny will star in a scene with one of the Queen Vic's most memorable landladys – the legend that is Peggy Mitchell.
Actress Barbara Windsor and her fellow former co-star Pam St. Clement have also filmed scenes for the 'Gogglebox'-style nostalgia-based show which is being released via iPlayer.
Watch 'EastEnders' on the 3 and 5 February to see what Mick does next.