Political commentators who make the link between Ed Miliband and the star of 'Wallace and Gromit' can finally change that broken record.
The latest film from Aardman Animations features a grumpy waiter who looks even more like the Labour leader.
Whether or not the potential Prime-Minister-in-waiting was purposefully spoofed as a plasticine waiter is unclear, but the two do look incredibly similar.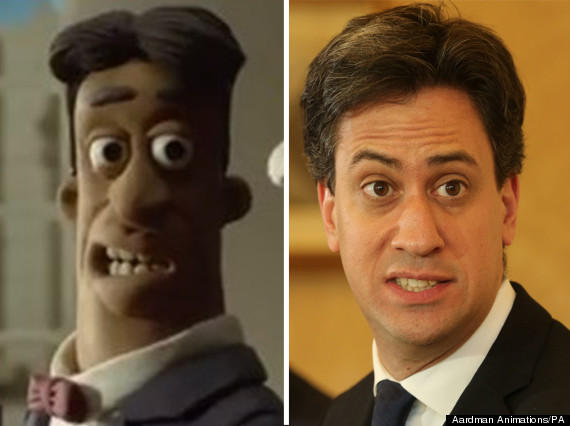 Spot the difference…
The Shaun the Sheep movie looks amazing.
Also, this waiter is blatantly @Ed_Miliband. pic.twitter.com/8BlemlUFL4

— Mikey Smith (@mikeysmith) January 28, 2015
Is Ed Miliband lampooned in the Shaun the Sheep Movie? pic.twitter.com/edqMgdCeHh

— Edward Mayes (@eljmayes) January 28, 2015
The Labour leader is no stranger to the correlation between himself and the famous fictional icon. In a speech in 2014 he said: "I am not from central casting. You can find people who are more square-jawed, more chiselled, look less like Wallace."
'Wallace And Gromit' spin-off 'Shaun The Sheep' premiered in London on Sunday and hits the big screens on 6 February. Until then, you can catch Ed Miliband's dead ringer in the trailer at 1.23.
Aardman Animations were approached for comment but have yet to respond.
READ MORE: