The late, great Elvis Presley would have been 80 years old today, and 38 year after his untimely death, the man and his music are as popular as ever.
To celebrate the King's landmark birthday, Spotify have revealed his most popular tracks by analysing the listening habits of its 50 million users.
In the UK, the most streamed Elvis song is one of his earliest hits, the 1956 No.2 smash 'Hound Dog'.
Following close behind is 'Suspicious Minds' (No.2 in 1969), which came out on top of the most streamed Elvis song globally.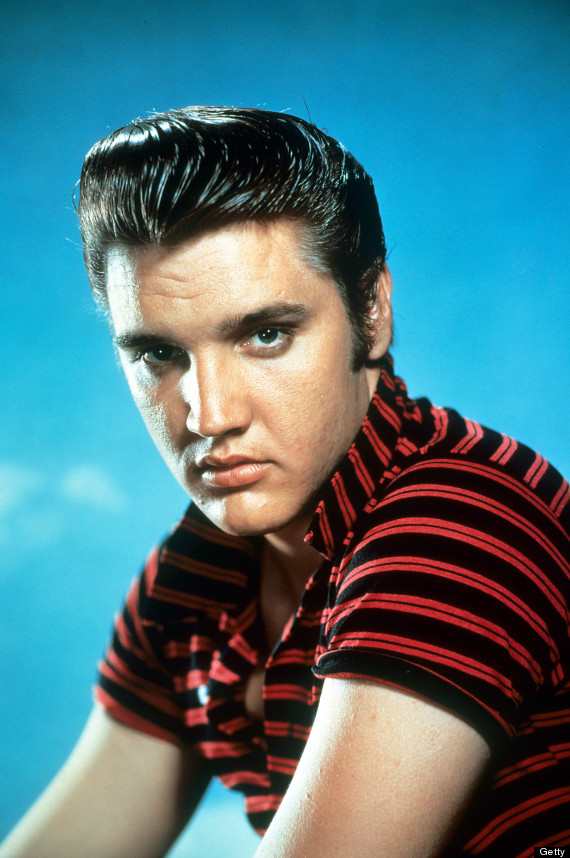 Elvis Presley
Spotify have also revealed which countries have the most Elvis fans based on the listening habits of its subscribers – and if you think it's the US of A, then think again. And no, it's not the UK either.
In fact the top 3 countries are all in South America, with Chile having the most Elvis fans, followed by Brazil and Argentina.
Who'd have thought it?
Most Streamed Elvis tracks in the UK

1. Hound Dog
2. Suspicious Minds
3. Jailhouse Rock
4. That's all Right
5. Can't Help falling in Love
6. American Trilogy
7. Blue Christmas
8. Proud Mary
9. The Impossible dream
10. In The Ghetto
Most streamed Elvis tracks globally

1. Suspicious Minds
2. Jailhouse Rock
3. In the Ghetto
4. Can't Help Falling in Love
5. Blue Christmas
6. Always on My Mind
7. A Little Less Conversation
8. Hound Dog
9. Burning Love
10. Blue Suede Shoes
Countries with the biggest Elvis fans

1. Chile
2. Brazil
3. Argentina
4. Netherlands
5. Iceland
6. Switzerland
7. Mexico
8. Italy
9. Australia
10. El Salvador
Do you agree with the UK's most popular Elvis songs? Let us know by voting for your below..