Poor Katie and Andy Sugden, things never do go right for them, do they?
The 'Emmerdale' pair haven't exactly had it easy over the last few years, and they are set for even more drama next month.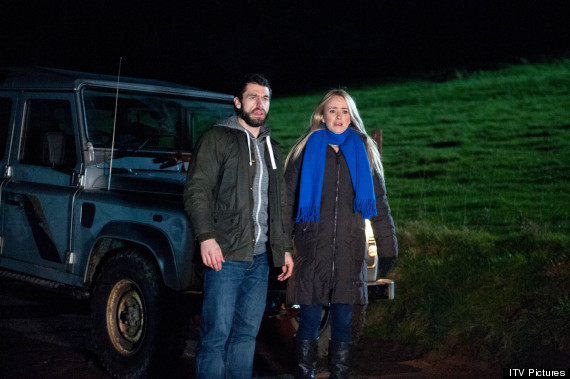 Katie and Andy watch in astonishment
With their dream life at Home Farm almost a reality, they agree to put their bickering behind them and focus on enjoying married life.
However, Katie can't resist taunting Robert, and tells him that she'll be best pals with his partner Chrissie in no time.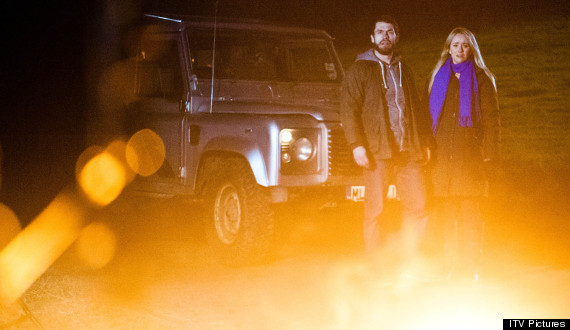 Will things work out well for the couple?
Robert sees this as a threat and angrily storms off. Hours later, the caravan at Whylie's ablaze, ruining Andy and Katie's hopes of a perfect life.
Of course, 'Emmerdale' fans know actress Sammy Winward is coming towards the ef her 13 years on the soap – could this incident lead to Katie's exit?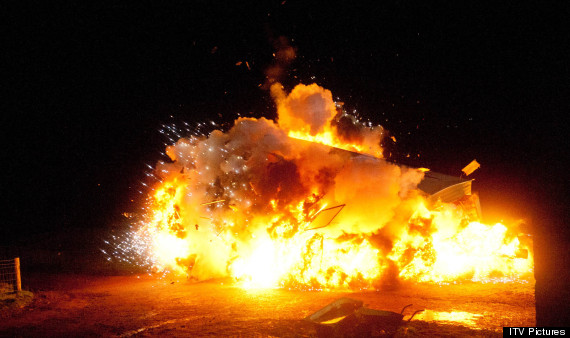 The fire rages on
The Sugdens aren't the only ones currently dealing with family drama, and over in the Dingle household, the family is currently still trying to digest the news of Charity's jail sentence.
Watch 'Emmerdale' on Monday 2 February to see the events unfold.