'The Voice' viewers might have got a sense of déjà vu during Saturday night's show, when Esmée Denters stepped up to audition for the judging panel.
MORE 'THE VOICE':
While her name might not ring any bells, Esmée has already carved a pretty successful career for herself as a singer, with her single 'Outta Here' reaching number seven in the UK chart when it was released in 2009.
She's also collaborated with Justin Timberlake, who appears on her track 'Love Dealer'.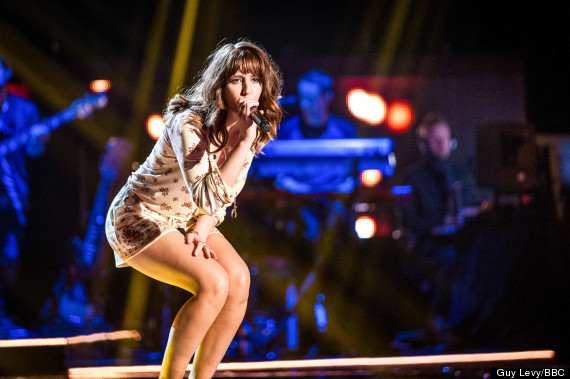 Esmée Denters
During the most recent blind auditions of 'The Voice', Esmée impressed the judges with her rendition of Coldplay's 'Yellow'.
Eventually, she was lucky enough to be able to take her pick, after all four of them spinning around in their chairs so they could mentor her in the competition.
However, after all four judges made their pitches for Esmée to choose them, she eventually went with will.iam, explaining: "I really want this. Will – I'm a huge fan, you are a mogul. Rita – you are a young artist and I respect you.
"Tom – you are a legend and Ricky and you're a charmer but I think I'm going to go for Will."
will.i.am might well have been a safe bet given his track record, after he mentored last year's winner Jermain Jackman.
Esmée isn't the only familiar face to show up to this year's auditions, though, as Kym Marsh's daughter Emilie made a bid to follow in her mum's popstar footsteps earlier in the series, but failed to get interest from the judges.
Watch the video for Esmée's biggest hit, 'Outta Here', below…