The Eurovision Song Contest will have an act performing on behalf of Australia for the first time in its 60-year history this May.
In recent years, Eurovision has been embraced by viewers Down Under, despite not being able to take part in the singing contest itself, and it's now been announced that they will be sending an act to this year's contest for the first time, as part of Eurovision's 60th anniversary celebrations.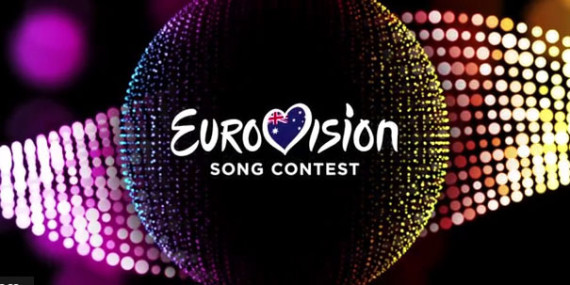 Eurovision have welcomed Australia for the first time
The Australian act, which is yet to be announced, will be immediately put through to this year's live final as a wildcard entry, in what has been promised as a "one-off" by Eurovision organisers, the European Broadcasting Union – unless Australia's act are crowned this year's champions, that is.
We can only imagine that Holly Valance, Dannii Minogue and Sam Sparro are all sitting patiently by the phone as we speak…
Michael Ebeid, Managing Director of Australian broadcaster SBS, who air Eurovision ever year says: "We are very excited to have secured this historic opportunity for Australia to be represented on the world's biggest stage at the 60th anniversary of the Eurovision Song Contest.
"We are honoured that the European Broadcasting Union has supported us to achieve this ambition. SBS has been broadcasting Eurovision for over 30 years and we have seen how Australians' love of the song contest has grown during those years."
Last year, an Australian act sang while votes were being tallied during the semi-finals in Denmark, performing a number that showcased practically all the stereotypical Aussie images you could shake a didgeridoo at, including koala bears and surfboards.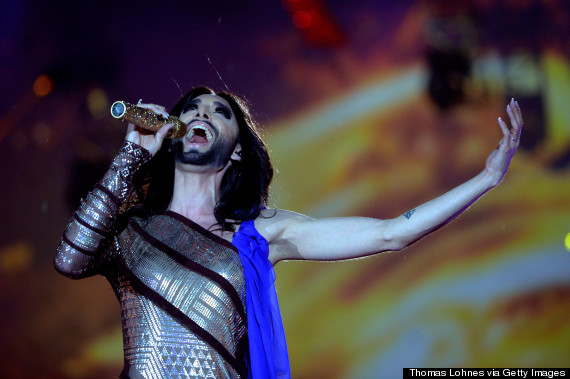 Last year's winner, Conchita Wurst
This year's competing acts will have some big high-heeled shoes to fill after last year's champion, Conchita Wurst, stormed to the top of the leaderboard, winning the competition with her track 'Rise Like A Phoenix' on behalf of her home country, Australia.
Since then she's made a massive name for herself all over the world, speaking out about LGBT issues and equality – all while looking fabulous, of course – and will be presenting the green room coverage during this year's live final.