Ridley Scott, in my opinion, had not made a great film in years, so I didn't hold out much hope for his latest, the biblical saga Exodus: Gods and Kings.
However, like 2014's Noah, this huge, visionary epic holds together well and is worth a look on the big screen.
Christian Bale is on good form as Moses, while Joel Edgerton channels Marlon Brando as Ramesses, his 'brother' who exiles Moses upon realising he's a Hebrew.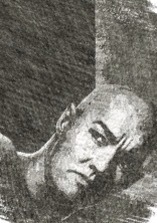 Joel Edgerton's Ramesses; Sketch: Roger Crow
Scott is at his best when it comes to world building, and as with his other stunning offerings Gladiator and Kingdom of Heaven, he and his army of set designers, builders, plasterers and other construction crew do wonders depicting this ancient world.
Of course, dealing with a subject as sensitive as religion is never easy for any film maker, and Scott does a fine job of tackling the God complex by depicting the Almighty as a young lad while Moses' visions are possibly the result of being hit on the head by a rock.
It opens in 1300 BC, with General Moses, a member of the Egyptian royal family, attacking the Hittite army with Prince Ramesses. (This gives Scott a chance to flex his considerable muscle for epic battle scenes).
During the conflict, Moses saves Ramesses' life, so when he discovers Moses is a Hebrew, Ramesses sends him into exile instead of killing him.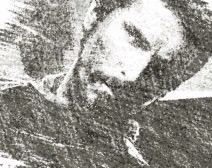 Christian Bale's Moses; Sketch: Roger Crow
What follows charts Moses' journey to Midian where he becomes a shepherd, and raises a family.
Nine years later, during a rockslide, Moses is concussed, witnesses a burning bush and the young Malak, a representation of God.
Chances are you know the rest: Plagues; locusts; parting the Red Sea and carving the 10 Commandments. For some it's a checklist of Sunday school or movie/TV memories. For others, a glorious fantasy adventure depending on their belief.
For me, it's a well acted, beautifully constructed adventure which has already polarised some based on Scott's casting choices. Bale and Edgerton do a fine job, and though Sigourney Weaver is wasted in support, it's a pleasure to see her fleeting reunion on a Scott movie for the first time since elegant flop 1492.
Okay, it's not classic Scott; as good as it was, I've no desire to watch it again, unlike Alien and Blade Runner, but compared to his big screen car crashes Prometheus and The Counsellor, this is easily a three to four star movie, if I believed in something as reductive as star ratings.
Some do. And I respect that belief.