Jamie Dornan has revealed what he's most nervous about, ahead of 'Fifty Shades Of Grey' cinema release next month.
MORE 'FIFTY SHADES':
Is it the the thought of the whole world queueing up to catch him in the buff? The idea that audiences will be heading to the cinema in their hoards to watch him brandishing a riding crop? The fact that he's about to appear in a film adaptation of one of the most-panned books in history?
Er, no actually. It turns out he's more worried that everyone is going to see his sex face.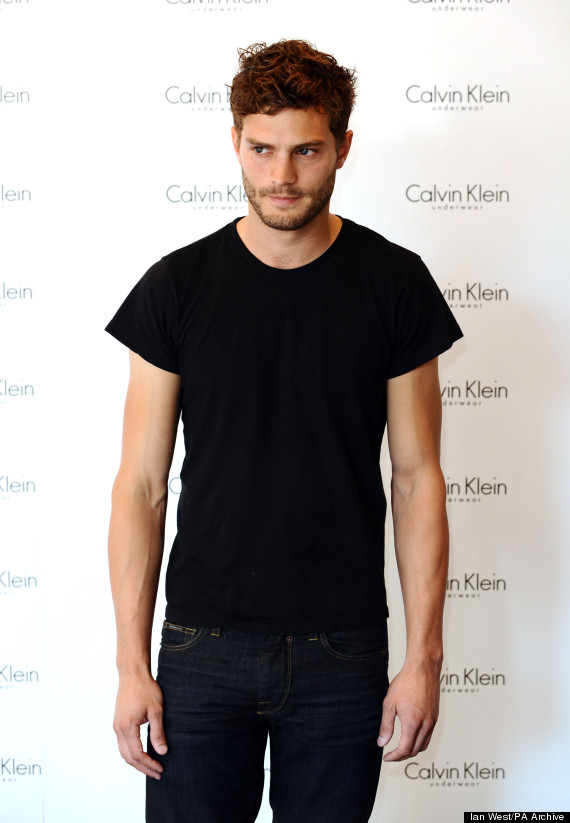 Jamie Dornan
Speaking to Variety, he explained that it was "the worst thing imaginable", adding: "For all the reasons anyone would think, most people would like to keep their sex face private. The idea of a million people seeing that! I hope it happens quite fast."
The original 'Fifty Shades' novel was famed for its sexually explicit content, with protagonist Anastasia Steele, played in the forthcoming film by Dakota Johnson, finding her whole world turned upside down when she meets S&M-obsessed tycoon Christian Grey.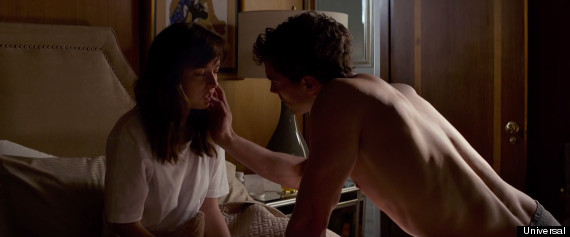 Jamie Dornan and Dakota Johnson in action
Jamie, who plays Christian, also told the magazine about the "modesty pouch" he used while filming the many sex scenes 'Fifty Shades' demanded.
He joked: "It's like one of those little satchels that Robin Hood or someone of that era would have tied onto his belt.
"There's no back. It's tiny. I mean, it's not tiny! Because it's got to hold a lot."
Sadly for anyone hoping to find out the contents of Jamie's pouch, he's previously said that there won't be any full-frontal nudity in the film.
'Fifty Shades Of Grey' hits UK cinemas on 14 February. Watch the trailer below…
(function(){var src_url="https://spshared.5min.com/Scripts/PlayerSeed.js?playList=518596808&height=351&width=570&sid=577&origin=SOLR&responsive=false&relatedMode=2&relatedBottomHeight=60&companionPos=&hasCompanion=false&autoStart=false&colorPallet=%23FFEB00&videoControlDisplayColor=%23191919&shuffle=0&isAP=1&onVideoDataLoaded=HPTrack.Vid.DL&onTimeUpdate=HPTrack.Vid.TC";if (typeof(commercial_video) == "object") {src_url += "&siteSection="+commercial_video.site_and_category;if (commercial_video.package) {src_url += "&sponsorship="+commercial_video.package;}}var script = document.createElement("script");script.src = src_url;script.async = true;var placeholder = document.querySelector(".js-fivemin-script");placeholder.parentElement.replaceChild(script, placeholder);})();