The many fans of 'Fifty Shades of Grey' who are literally holding their breath until the release of the film next month, will be able to feast on these fresh unseen clips, courtesy of the new video from Ellie Goulding.
The British songstress's new track 'Love Me Like You Do' has been written specifically for the film, and the video has some fresh, tantalising glimpses of ingenue Anastasia Steele (Dakota Johnson) and her first encounter with the enigmatic Christian Grey (Jamie Dornan).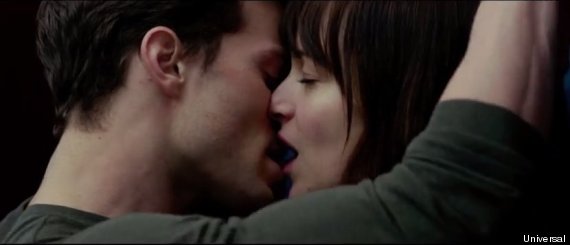 Christian Grey (Jamie Dornan) and Anastasia Steele (Dakota Johnson) get intimate in Ellie Goulding's video
The clips in the video also reveal some tidbits about the development in their relationship, from tender courtship moments by the lake, to Anastasia's introduction to Christian's very private world, aka The Red Room of Pain.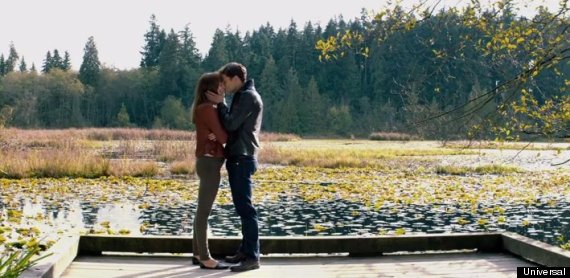 A tender moment for the pair, before Christian's other world is revealed
The single will be released on 15 February, one day after the release of the highly-anticipated film. The full soundtrack is being released on 10 February.
'Fifty Shades of Grey' will be in UK cinemas from Valentine's Day, 14 February. Watch the trailer below…