'Thrones' fans, assemble! With the long-awaited release date of season five approaching, we've been treated to another stunning HD trailer.
The 50-second clip has been let loose on the internet to tease us ahead of the show's IMAX screening, which will be accompanied by a cinema-exclusive preview of the new series.
At the end of the teaser we see a hirsute and angry-looking Tyrion Lannister tumbling out of a crate, last seen escaping from King's Landing in a similar box in season four.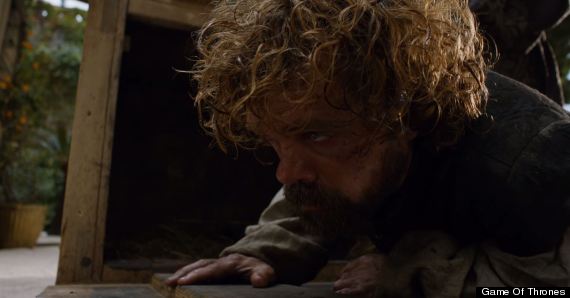 WHAT DOES THIS MEAN?
The newest installment of the hit fantasy show will be gracing American television screens on 12 April, which means we'll probably see it in the UK the day after.
What can we expect from Season 5? (NO spoilers)
Aside from lots and lots of bloodshed, there's a few things we know for certain.
There'll be a lot of new characters, as storylines from the vastly unpopular 'A Feast For Crows' book by George R. R. Martin are folded in.
We can also expect to see the coastal region of Dorne make an appearance, as well as five new Dornish characters (if a leaked casting call can be believed).
Speculation also suggests Tyrion Lannister might be going into hiding after he was forced to flee King's Landing.