Gary Barlow has made an interesting offer to his fans, stating that he'll sing at some of their weddings (so far, so normal)… if they stalk him first. Right.
The Take That singer took to Twitter to announce his plans, declaring that the ultimate prize of having him croon a few tracks will only go to three "HUGE" fans.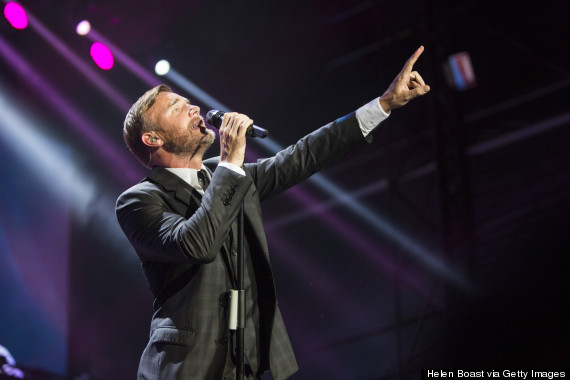 Gary Barlow
"Every week I receive thousands of requests to sing at someone's Wedding," he explained on Monday morning (5 January). "The only deal is that they have to be HUGE fans.
"And all you have to do is stalk me on here."
Errrm, we're no experts – but surely it's not a good idea to encourage people to stalk you?
Gary then responded to a number of fans who were sharing their ideas on how to become a lucky winner, encouraging some unusual practices.
"@IzzyBurrows: @GaryBarlow I am inviting myself to every wedding now!" *nice thinking x*

— Gary Barlow (@GaryBarlow) January 3, 2015
"@Mari14Art: @GaryBarlow Desparately seeking for a husband now!" *you can do it xx*

— Gary Barlow (@GaryBarlow) January 3, 2015
Fans who want Gary to soundtrack their first dance will need to be quick, as he's already chosen one of the lucky three.
It's been a rollercoaster few months for Gary and his band, who are continuing as a trio following the departure of Jason Orange.
Take That are currently preparing to head off on tour in April 2015, though hopefully they'll leave some of their dance moves at home.