The Dalai Lama appears to have self-confirmed himself for Glastonbury, according to his online schedule of 2015 events.
MORE:
Yes, seriously. Feel free to read that sentence again, we are also speechless.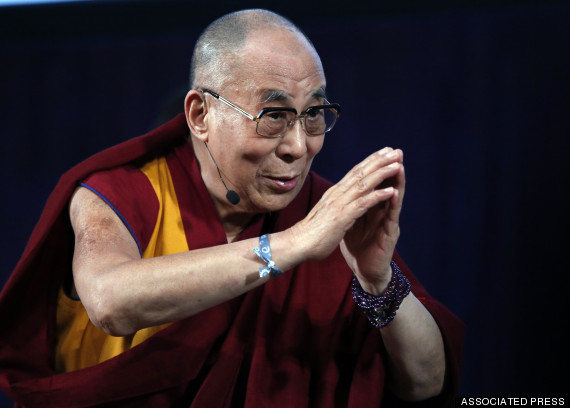 The Dalai Lama
Eagle-eyed fans, and the Central Somerset Gazette, have spotted that the Dalai Lama's list of 2015 events includes a stop-off at the Worthy Farm festival this June.
The public talk is listed as taking place on Sunday 28 June, just one day before he gives a talk on Buddhism on the 21st Century at Kempton Racecourse. So. Surreal.


The event, as it appears on the Dalai Lama's schedule
Further investigations suggest the booking may not be as random as it seems.
The festival's Green Fields have welcomed public speakers from many walks of life and in 2013, his Tibetan Monks performed there, holding a ceremonial Sand Mandala to celebrate the 100th anniversary of the Tibetan Declaration of Independence.
At present, the only act officially confirmed for Glastonbury is Lionel Richie, who will fill the Sunday Legends slot, following Dolly Parton's standout performance last year.
Other acts rumoured to be taking to the stage at Glasto include Oasis and Muse.
At present, the festival organisers have not commented on the Dalai Lama's apparent self-confirm.