Katy Perry will be performing a ballad about her divorce from Russell Brand at the Grammys this weekend, according to Billboard.
SEE MORE:
CONFIRMED! Madonna To Perform At Grammys
Lady Gaga And Madonna To Perform On Same Stage
Fresh from her everything-but-the-kitchen-sink performance at the Super Bowl over the weekend, it's been claimed that Katy will be taking a different approach at the Grammys and singing her stripped-back song, 'By The Grace Of God'.
The emotional ballad chronicles the suicidal feelings the singer had after her break-up from Russell, and how she managed to find the strength to "put one foot in front of the other" and carry herself on.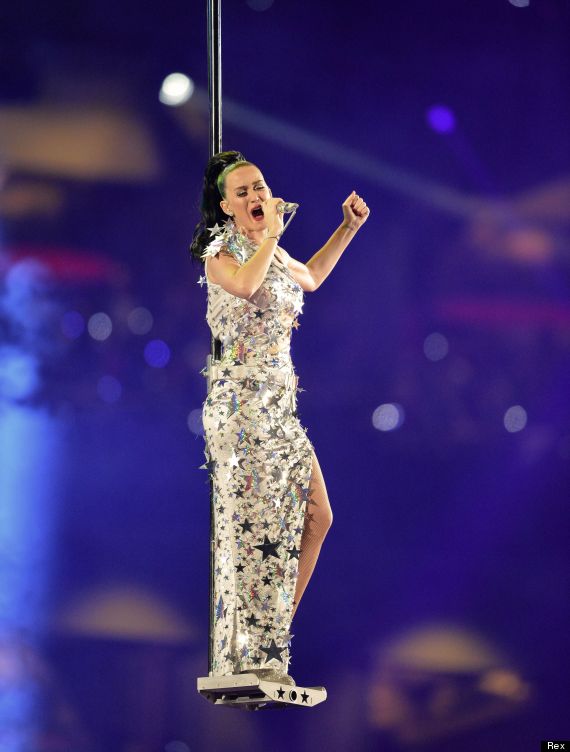 Katy Perry
Speaking to Billboard when her album, 'Prism', was first released, she explained: "That song is evident of how tough it really was at a certain point. I asked myself, 'Do I want to endure? Should I continue living?'"
The news of her performing the empowering song comes after reports that she was "annoyed" at her ex-husband over the weekend, after he publicly wished her luck on his Twitter page before she performed live at the Super Bowl.
Four years ago, Katy performed her song 'Not Like The Movies' at the Grammys, another emotional ballad which she first completed after meeting Russell.
During her 2011 rendition of the track, Katy sat on a swing while never-before-seen footage of her wedding played on screens behind her.
Katy is nominated for two gongs at this year's Grammy awards, for her album 'Prism', as well as the track 'Dark Horse'.
Music producers Greg Kurstin and Max Martin have also been nominated, for their work on her tracks 'Double Rainbow' and 'Unconditionally'.