'Happy Valley' has beaten 'Line Of Duty' and 'Sherlock' to be voted the best TV show of 2014 by a team of critics.
The BBC One police drama, which stars former 'Coronation Street' star Sarah Lancashire in the lead role, came out on top in the poll by Radio Times.
MORE: 8 Things You Didn't Know About Sarah Lancashire
The magazine's TV editor Alison Graham called the Yorkshire-based programme "bitingly raw" and said its writer Sally Wainwright and lead actor Sarah Lancashire had "never been better".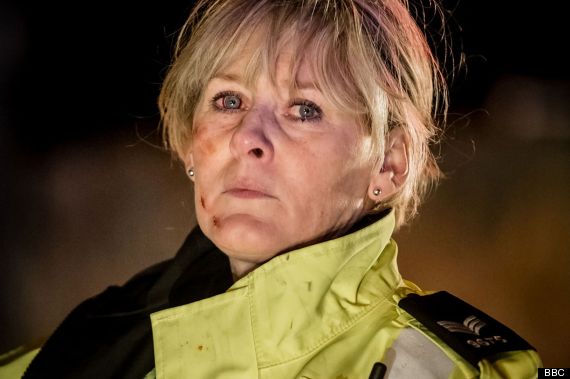 Sarah Lancashire in 'Happy Valley'
Steve Coogan comedy 'The Trip To Italy' took fourth place, with Sky Atlantic's 'True Detective' completing the Top 5.
Tim Glanfield, editor of the Radio Times website, said: "The critics' top five shows that our love of quality crime and detective drama is alive and well."
'Happy Valley' saw Sarah Lancashire play a police sergeant investigating a kidnap plot in Calderdale, West Yorkshire.
The drama saw her reunited with 'Last Tango In Halifax' writer Sally Wainwright.
Work on a second series is due to begin in 2015 and will hit our screens later in the year.
Did you vote in the 2014 HuffPost Celeb Awards? Find out who won what below…