Details surrounding the upcoming 'Harry Potter And The Cursed Child' plays have been revealed, ahead of the shows' West End debuts next year.
JK Rowling previously revealed the project will be in two parts, and there's now a poster that has got everyone talking: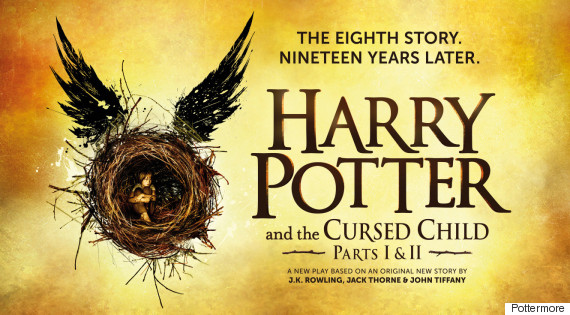 Fans can book tickets next week
The author has previously been insistent that the plays aren't a prequel, and it's believed that they will pick up directly where 'Harry Potter And The Deathly Hallows' left off, resuming with the book's epilogue.
The Daily Mail reports that the show will focus on Harry and Ginny's son Albus, as he embarks on his own journey to Hogwart's.
Naturally, the poster has sparked plenty of fan theories, with many commenting that the nest around the boy resembles a snitch.
Here's the official artwork for Harry Potter and the Cursed Child. What does the Snitch mean? 'I Open at the Close'? pic.twitter.com/lY4OR57GG7

— LondonTheatreBooking (@TheatreBiz) October 23, 2015
Previews are set to begin next June, and it's recommended that fans see both parts of the play in one night, or on consecutive evenings. Fans can register for the chance to book tickets early here.
'Harry Potter And The Cursed Child' isn't the only project fans of the franchise are getting excited about, as new film 'Fantastic Beasts And Where To Find Them' is also in the works.
Eddie Redmayne has bagged the lead role in the movie, and will play Newt Scamander, who lived in the Wizarding World hundreds of years before Harry and his pals went on their adventures.
Find out more information on 'Harry Potter And The Cursed Child' here.
— This feed and its contents are the property of The Huffington Post, and use is subject to our terms. It may be used for personal consumption, but may not be distributed on a website.