Helen Mirren might be celebrating her 70th birthday this year but the actress has proved that age ain't nothing but a number by becoming the new face of L'Oreal.
The British star is fronting the French beauty brand's 'The Perfect Age' campaign, and after seeing the ad, we couldn't agree more.
Or as Helen puts it: "Fabulous doesn't count the years. It's the years that make us fabulous."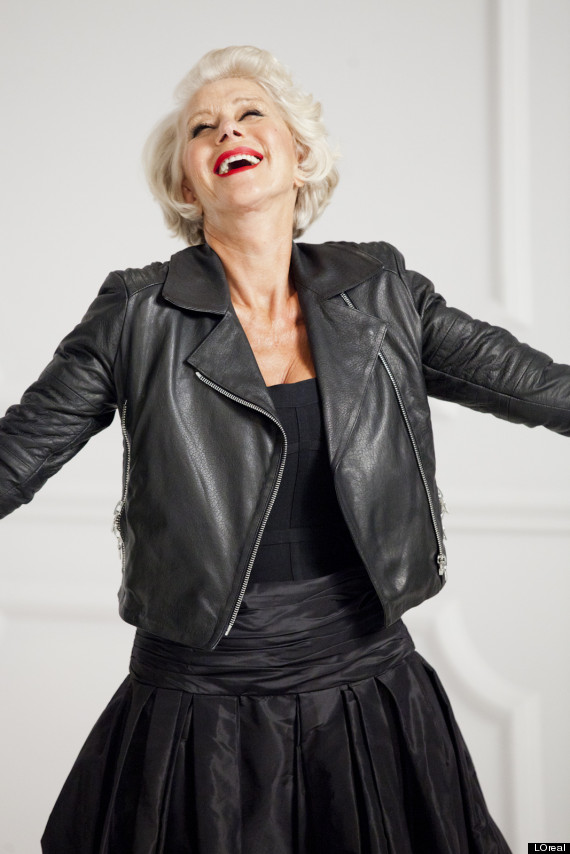 Helen Mirren stars in the new L'Oreal Paris ads
Despite being comfortable in her skin, Helen admitted she still has some insecurities about her looks.
She told the Daily Mail: "I used to worry a lot more about my looks than I do now.
"I think the great advantage of getting older is that you let go of certain things. Having said that, I think all women worry to some degree — and I don't think men are exempt."
And even though she's now the face of a beauty brand, she isn't a fan of the word – or widely accepted definition – of 'beauty'.
"I don't really like the word 'beauty'," she explained.
"There are physically beautiful people in the world [like] David Beckham, for instance, [who] is unbelievably beautiful, then there are other people that are not beautiful, but are very attractive because of their personality, energy, brilliance, genius: all kinds of things.
"So I have a resistance to the word 'beautiful'. I wish we could find another word that takes it away from physical beauty and brings it more into the world of true attractiveness."
Watch Helen's L'Oreal ad above and catch a behind the scenes peek below: