Netflix have confirmed that 'House Of Cards' season four is happening, and will be released via their online streaming service in 2016.
Series three of the show was released in one huge drop back in February, and by now, most fans have binge-watched all of the new episodes.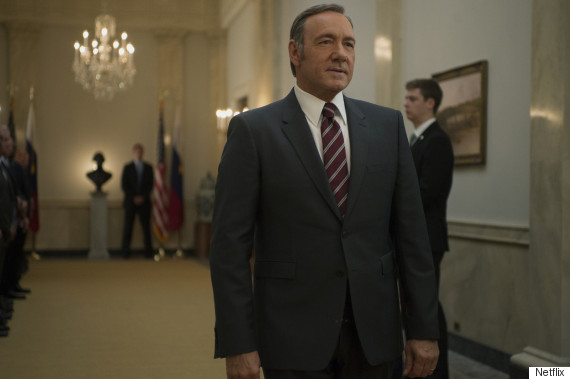 What's next for Frank Underwood?
Now, Kevin Spacey and Robin Wright are set to return as Frank and Claire Underwood, and the news was shared with a simple tweet, which reads: "I will leave a legacy. #Underwood2016."
I will leave a legacy. #Underwood2016 pic.twitter.com/lEC49fd7X1

— House of Cards (@HouseofCards) April 2, 2015
The third series has been praised by fans and critics alike and (*SPOILER ALERT*) the series is set to pick up right where it left off, with Frank Underwood's presidential campaign well underway.
Everything hasn't always gone smoothly for the show though, and just weeks ahead of series 3's release, all of the episodes were accidentally added to Netflix early.
The streaming service swiftly removed the clips, but many fans had already taken screengrabs of the episode summaries.
Since first airing in 2013, 'House Of Cards' has become a hit on both sides of the Atlantic, and the cast and crew have won Emmys, Screen Actors' Guild Awards and a Golden Globe.